Zija International's Korea Grand Opening Event Recap
April 15, 2015
By Nicole Dunkley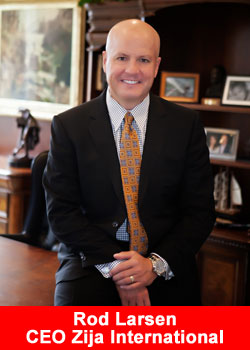 Zija International successfully held their Korea Grand Opening Event on March 27 and 28, 2015 in Seoul. The occasion marked the official grand opening of Zija in South Korea after a highly successful pre-launch period.
While previously Zija's SuperMix was the only product available for Korean Distributors and customers, Améo Essential Oils were introduced into the market during the weekend launch.
Ken Brailsford – Founder of Zija International, Rodney Larsen – President and CEO, Cathy Yeates – Vice President of New Market Development, Dr. Joshua Plant – Vice President of Research and Development, Bryant Eggett – Zija Regional Director of Southeast Asia and Korea, S.A Lim – Zija International Korea Assistant Regional Director, David Moses – Zija Crowne Diamond Elite Distributor, as well as other international Diamonds, were among the hundreds in attendance.
A Gala Dinner was held the night of March 27, where Distributors who had achieved the Rank of White Gold and above were treated to dinner and celebratory performances.
The main Grand Opening event was held on March 28. Those in attendance were able to sample products, including Améo Essential Oils, as well as participate in various other events. Below are some highlights attendees experienced:
Introduction, product sampling & smell testing of the new Améo Essential Oils

Announcement of the Grand Opening of Zija Korea and the growth of the market thus far

Recognition of those already experiencing business success with Zija International in Korea

Celebration speeches by Ken Brailsford, Bryant Eggett and Cathy Yeats

A report on proceedings and plans for Zija Korea by S.A. Lim

Leadership development speeches by Rodney Larsen and David Moses

Celebration performances from various local artists and performers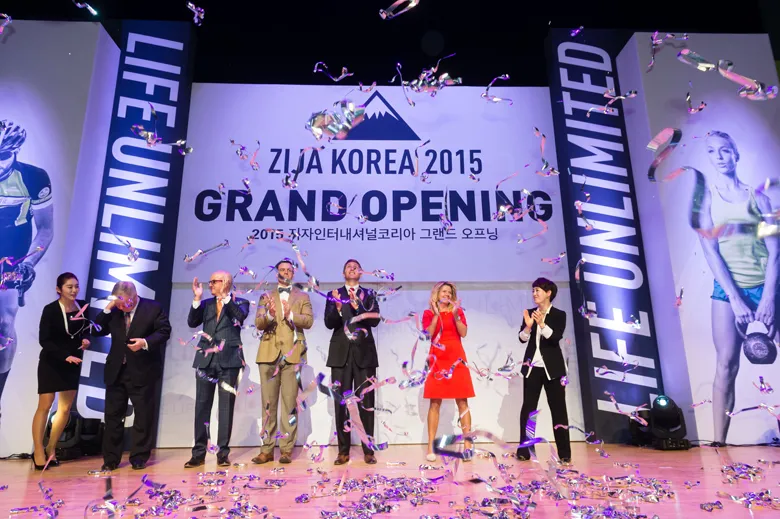 About Zija International
Zija International, a privately held and privately funded business founded by Kenneth E. Brailsford and run by Rodney Larsen, develops natural health, wellness, nutrition and fitness products. The company operates in more than 50 countries worldwide.
Zija has seen consistent growth every year since it was founded over 9 years ago and was recently named the "Fastest-Growing Company in Utah" by Utah Business Magazine. It has also been recognized on fastest-growing and top-revenue lists by Inc. Magazine, Direct Selling News, and Utah Valley Magazine, to name a few.
With corporate offices located in Lehi and more than 4 million sq. ft. of state-of-the-art warehouse, shipping and manufacturing facilities located in Utah, United States, Zija International employs more than 200 individuals and has the capacity to grow to more than two billion dollars in annual sales.