Arbonne Sued By Customer for Causing Liver Failure
May 22, 2015
By Team Business For Home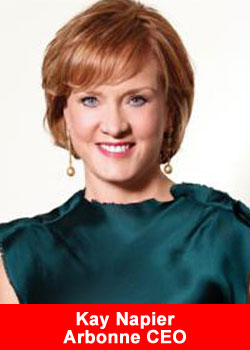 Arbonne International is being sued by a woman in Indiana who claims in a lawsuit that the company's products caused her acute liver failure.
In a complaint filed in the Allen County Superior Court on May 13, Vicki Swanson says she began using Arbonne's 30-Day Feeling Fit Kit in March 2013. The kit consists of protein shakes, a Daily Fiber Boost, Fit Chews, Energy Fizz Sticks and an herbal detox tea.
According to the complaint, Arbonne claimed in its marketing material that using the kit would take the guesswork out of getting fit and give you the right combination of essential nutrients to set you on the road to success.
But Swanson says six weeks after she began using the product as directed, she started to suffer from lethargy and jaundice, and was admitted to a local hospital, where she was diagnosed with acute liver failure. After her condition deteriorated, Swanson transferred to another hospital in Indianapolis, where the cause of her liver failure was determined to be toxic levels of green tea extracts, she claims in the complaint.
Swanson says she had no prior history of liver disease, and was therefore made sick by Arbonne's products, as they were her only source of green tea prior to her illness.
Defendant Arbonne, failed to warn and instruct … Vicki and others of the '30-Day Feeling Fit Kit's' dangerous and defective characteristics, which defective characteristics where (sic) known to Arbonne, the lawsuit states.
Swanson further claims Arbonne breached its warranties, as its kit was unsafe and unfit for its intended uses and purposes. She seeks unspecified damages on claims of product liability, breach of warranty and negligence. Representatives for Arbonne International could not immediately be reached for comment Thursday evening.
Source: https://www.courthousenews.com/2015/05/21/woman-claims-fit-kit-destroyed-her-liver.htm