Gano Excel Loses Lawsuit Against Colombian Progal BT
May 13, 2015
By Team Business For Home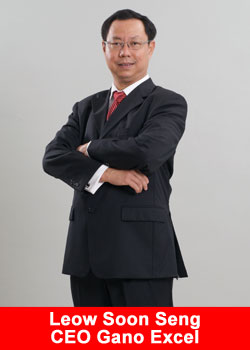 Gano Excel opposed the use of the Ganogen brand by Progal BT with the Superintendent of Industry and Commerce (SIC) in Columbia, to protect their brand Gano Café.
Both companies make use of the medicinal fungus Ganoderma Lucidum, found in the highland rainforests of Asia and known for its therapeutic benefits, in their portfolio of its products and have been engaged in a lawsuit to defend their respective brands.
The debate began when SIC approved Progal's application under international class 5 for nutritional supplements and products made of flour under Class 30.
Malaysian origin company Gano Excel opposed the application and appealed the SIC's decision.
Gano Excel argued that its brand was already registered in 28 countries and the word Gano was also being used by it for its Gano Café brand, hence giving it priority. Additionally, as the trademark was categorised under the same class as Gano Cafe, this could mislead the public.
The SIC responded that as the word Gano was evocative, and referred to a fungus widely used in China for medicinal purposes, its use in combination with other words and visuals allow the company to create an original brand. However the company could not be granted exclusivity to the use of the word 'Gano'.
Eduardo Varela, a partner of the lawfirm Cavelier Abogados explained that in cases involving opposition of trademarks it was very important to first check if a prefix or a part of the name had become commonly used in the market. If that happened to the primary particle of a brand it would make the case weak.
The SIC found that 'Gano' was commonly used in Classes 5 and 30 and, with that reasoning, they decided that the company could not oppose the registration of the mark Ganogen.
Progal, founded in 2003 by a team of engineers, is a biotechnology company that specializes in research, development and basic ingredients for the food, pharmaceutical, nutraceutical and cosmetic varieties of native plants and medicinal mushrooms. It now has a production plant in Medellin with at least $500 million in investment in equipment and laboratories.