Infinitus China to Take 12,700 People to Thailand
May 14, 2015
By Team Business For Home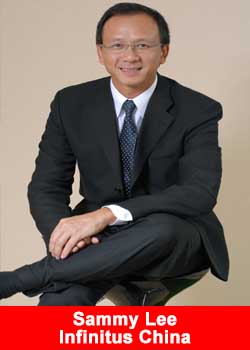 Direct selling company Infinitus China is set to organize a gigantic tour group of 12,700 people to Thailand, a move that will smash the record set by another Chinese firm which sent 6,400 of its employees on a grand vacation to France earlier this month.
Infinitus will book 110 flights and 400 coaches for the trip, which is estimated to bring to Thailand a tourism income of 600 million baht (US17.89 million), Apple Daily reported Thursday.
The firm, a mainland subsidiary of Hong Kong-based food giant Lee Kum Kee, is said to be arranging the six-day tour of Bangkok and Pattaya as part of a rewards scheme for its employees.
Juthaporn Rerngronasa, head of the Tourism Authority of Thailand, told local media that the Infinitus employees will arrive in batches of 2,000 to 3,000 people from May 10 to 26. A total of 38,000 hotel room nights have been booked in select four-star and five-star hotels.
Thai coordinators of the tour group are also hiring 36 vessels that could accommodate up to 400 each for a cruise on scenic Chao Phraya River which flows through Bangkok and into the Gulf of Thailand.
Juthaporn revealed that the Infinitus tour group could make up for some of the losses in tourism dollars resulting from the drop in the number of Russian visitors amid the depreciation of the rouble.
She said the mainland firm is already setting its sights on organizing a tour of 20,000 people to Thailand next year.
Earlier this month, Tiens Group of Chinese tycoon Li Jinyuan sponsored a four-day vacation in Paris and Nice for 6,400 of its employees to celebrate the company's 20th anniversary.