Jeunesse Announces New Global Headquarters
May 13, 2015
By Team Business For Home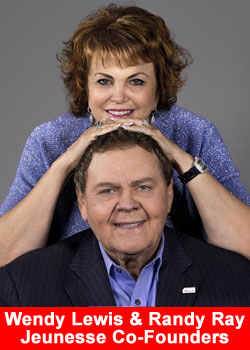 Jeunesse is pleased to announce the purchase of a new building to establish its Corporate Headquarters on International Parkway in the up-and-coming business district of Heathrow, Florida, USA, in order to accommodate the company's exceptional growth over the past five years.
Jeunesse anticipates the transition of its employees to the new, state-of-the-art facility this fall, when a celebratory fly-in, ribbon-cutting ceremony and grand opening celebration will kick off operations.
The more than 130,000-square-feet building boasts stylish offices and contemporary meeting spaces where Distributors can meet to discuss the business opportunity and conduct training.
The new headquarters is conveniently located near a variety of upscale hotels and restaurants in Heathrow, with direct freeway access to Orlando International Airport. And for those who wish to mix business with pleasure, it's just a 35-minute drive to many Orlando attractions.
"We look forward to continued growth and expansion, and this new facility will allow us to do that," said Chief Visionary Officer Scott Lewis.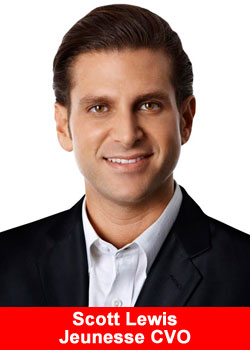 "We are excited to offer our Distributors a place where they can invite prospects and business partners to learn more about the business and hold trainings and events of their own.
This flagship location will be a place all of our Jeunesse family around the world can call home — a place they can be proud of when visiting with their teams and prospective Distributors.
It's a really impressive space that will allow for us to create a truly dynamic environment that will perfectly align with the Jeunesse culture."
About Jeunesse
Jeunesse is a leading direct selling company devoted to encouraging healthy living. Company research focuses on adult stem cell science, telomere support, DNA repair, fat loss technology and nutrigenomics. Products are made in the USA and are exclusively formulated for Jeunesse.
With a multilingual customer service, back office support team, global enrollment system and in-house programming already in place, the company is fully operational in 32 offices around the world. Its distribution channels extend to over 100 countries.
Jeunesse and the Jeunesse logo are registered trademarks of Jeunesse Global, LLC in the U.S. and/or other countries. For more information, please visit: www.jeunesseglobal.com.