Jeunesse Sets Monthly Sales Record With Over $78 Million In Sales
May 23, 2015
By Team Business For Home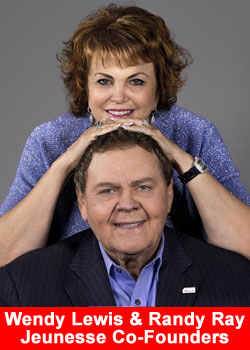 Hard on the heels of rapid growth in the several regional markets, including Europe, Latin America and North America, Jeunesse announces a new record for monthly sales revenue, posting over $78 million in global sales in April.
Jeunesse also added more than 90,000 new Distributors in April, an 11 percent increase over the previous record month in February.
These latest figures further confirm the company's leading role in the direct selling industry and its status as one of the fastest growing private companies in the U.S. Jeunesse, a company that focuses on youth enhancement through its anti-aging skincare and nutritional product lines, continues to expand its operations into new countries around the world.
The company celebrated launches in the Japanese and Canadian markets last month.
"The beauty of our growth is that it is diversified in so many markets and regions around the world," Chief Visionary Officer Scott Lewis said.
"Whereas we have received some attention lately, the reality is that we feel we are only scratching the surface of our true potential.
The future is very bright, as all of our esteemed leaders from around the world are locked in and focused on continuing to make Jeunesse one of the great legacy companies of network marketing.
We are also looking forward to boosting this global sales performance even more following the integration of our new MonaVie family.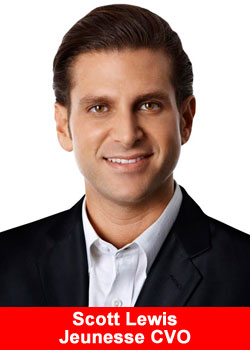 About Jeunesse
Jeunesse is a leading direct selling company devoted to encouraging healthy living. Company research focuses on adult stem cell science, telomere support, DNA repair, fat loss technology and nutrigenomics. Products are made in the USA and are exclusively formulated for Jeunesse.
With a multilingual customer service, back office support team, global enrollment system and in-house programming already in place, the company is fully operational in 32 offices around the world. Its distribution channels extend to over 100 countries.
Jeunesse and the Jeunesse logo are registered trademarks of Jeunesse Global, LLC in the U.S. and/or other countries. For more information, please visit: www.jeunesseglobal.com. Follow Jeunesse on Facebook or Twitter