Zhulian Myanmar Operations To Kick off Next Month
May 22, 2015
By Team Business For Home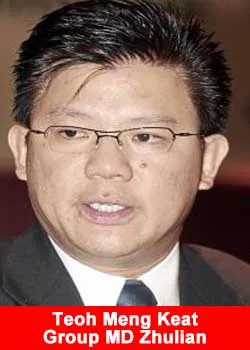 Malaysia-based multi-level marketing firm, Zhulian Corporation Bhd, is set to begin its Myanmar operations next month, Malaysian media reported. Group Managing Director Teoh Meng Keat said the firm has obtained an import licence from the Myanmar government for its consumer goods to enter the country.
Teoh Meng Keat said Myanmar is touted as the new frontier market amongst emerging countries in terms of the consumer segment and has appointed a local master agent to oversee the business there.
He said due to local laws limiting company ownership, the group will export its products directly to the master agent, who will then sell it to locals.
"We will continue to expand our overseas market to overcome escalating raw material prices, increasing operating costs, stiff market competition and reduced consumer confidence in spending,"
On Zhulian's performance for the financial year ending November 2015, Teoh said it would be challenging, amid uncertainty in the regional economic situation, currency fluctuations and spending behaviour domestically due to the Goods and Services Tax.
From dealing with only a small range of gold plated jewellery, Zhulian today has diversified its product lines into home care, food and beverages, nutritional supplements, personal care, cosmetics, air and water treatment, sleep enhancement and disposable hygiene products.
Currently, Zhulian has about 569,709 distributors and 326 agents in Malaysia, Thailand, Indonesia and Singapore.