DSA Strengthens Regulatory Frameworks
June 2, 2015
By Team Business For Home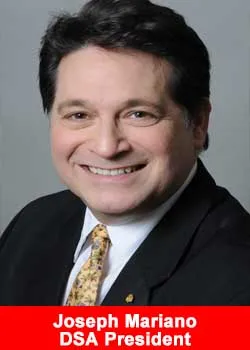 Direct Selling Association's (DSA) Board of Directors today approved a series of recommendations from its Ethics & Self-Regulation Committee that improve upon the Association's more than 40-year commitment to the highest ethical business standards.
The recommendations further strengthen DSA's Code of Ethics, a self-regulatory instrument enforced by an independent administrator that challenges direct sellers to make consumer protection and a positive purchasing experience their first priority.
Today, we send a powerful message to the marketplace that our customers will always be the most important aspect of our business, said Joseph N. Mariano, DSA's President. Trust – in our companies and their teams of independent sales consultants – is crucial. We'll never forget that and continually strive to earn it as a result of our actions throughout the purchasing process.
The approved recommendations include new requirements for substantiating product and earnings claims, as well as enhancements to the Code's signature buy back provision, which requires DSA members to repurchase inventory of affiliated sales consultants within 12 months at not less than 90% of the original net cost.
The DSA Board also introduced new policies that increase transparency around company complaints and their resolution. Under the modifications, the Code administrator will be empowered to issue public reports that disclose the nature of complaints received, the companies involved and resolution.
Mariano continued, By enacting these important enhancements to DSA's Code of Ethics, our members are affirming our longstanding commitment to the highest level of business ethics. Putting consumers and our independent salespeople at the center of our efforts is one reason direct selling continues to prosper and grow.
Consumers can be confident that DSA and its members will not tolerate unethical behavior, and the DSA Code backs up that assurance.
The independent Code Administrator also gains new powers to adjudicate customer or salesperson complaints and implement binding remedies under the Board-approved recommendations.
The new requirements apply to both DSA member direct selling companies, as well as members of their independent salesforces, known as consultants or distributors.
Between now and January 1, 2016, when the Code of Ethics modifications go into effect, DSA will create materials for member companies to educate their salesforce and customers about the changes.
DSA's Code of Ethics went into effect in 1970 and has been modified on numerous occasions since that time. All DSA members agree to comply with the Code – and the decisions of the Code administrator regarding resolution of consumer or salesperson complaints – as an initial and continuing condition of membership.
For a copy of DSA's current Code of Ethics, please click here.