Fragmob Launches Mobile Platform For Direct Selling
June 26, 2015
By Team Business For Home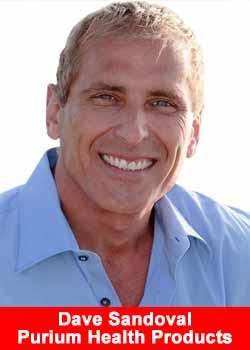 Mobile technology provider Fragmob has launched Prospector, the powerful enhancement to its Frag DS platform. Designed to increase sales conversion, Prospector enables distributors to achieve their maximum sales potential, while giving corporate visibility into sales activities through the power of an app. Purium Health Products is the first Direct Selling company to launch Prospector for its distributors.
By leveraging the capabilities and convenience of smartphones and tablets, Prospector gives distributors an easy and efficient way to identify, rank and communicate with prospects through an intuitive, user-friendly interface inspired by gamification and the popular swipe to sort format. Prospector also streams continuous benefits to corporate and the upline by providing unprecedented visibility into field sales activity, helping identify top performers, discover trends and customize distributor training.
Prospector features and benefits include:
100% documented and visible sales activities with usage, messaging activity and prospect stats visible to upline and corporate
Gamification of prospect sorting pulls smartphone contacts into a scrolling list, where distributors categorize the prospect as Hot or On Ice
Quick identification of prospects as a distributor's mobile phone contacts are automatically displayed and reminders are sent about the best prospects to focus on at any time
Ability to identify prospect potential because as a prospect's interests are tracked, Prospector will be able to tell the distributor whether to focus on the product or the business opportunity
Easy messaging to prospects with the proper brand assets via email, SMS or phone, with messages tracked and users notified when a prospect engages with the brand
Automatic notifications and reminders that help distributors focus on key follow-ups and suggest actions to take to capture every potential opportunity
Consistent messaging and branding to ensure distributors communicate the product, business opportunity and overall pitch in the best light, maintaining brand consistency
We think Prospector will be a game changer and we are excited to be the first company to launch this powerful technology tool, Purium Health Products vice president of sales & marketing David Litt said.

It allows our distributors to get into action immediately, simplifies how they do business and unlocks the true potential of the cell phone database. Now our distributors will be able to easily identify, rank, and message their prospects through the app, documenting 100 percent of their activities. This gives us unprecedented visibility into field sales activity, enabling us to identify top performers, discover trends and focus training. I expect Prospector will make our distributors more effective and our business more profitable…a true win-win for our company.
Fragmob announced Prospector at the recent Direct Selling Association Annual Meeting in San Antonio, TX.
About Fragmob
Fragmob instigates action through technology that enables direct selling companies to realize the benefits of a powerful mobile solution. Fragmob is servicing users in 26 countries with hundreds of thousands of users in its user base. The Fragmob mobile platform drives direct selling distributors towards the most focused, effective actions for their business in real-time, while measuring every activity to deliver actionable metrics, so clients and users can focus on field efforts and measure ROI.