Sami Labs Plans To Make Fine Chemical Products
June 20, 2015
By Team Business For Home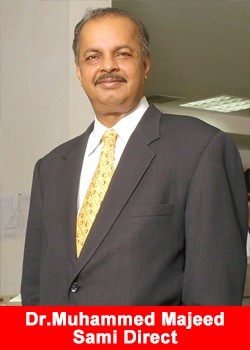 Sami Labs, the R&D division of Sami Direct, a fast growing Indian direct seller of nutraceuticals, and cosmeceutical products is planning to make fine chemical products due to a dearth of natural herbs.
Out of the 400 medicinal herbs it uses for its products, 360 are endangered.
"In the kind of work we do, procuring herbal raw materials is getting dearer by the day," chief executive V.G. Nair said. "Also, because of pollutants in the water and environment, we end up spending more in removing the contamination from the raw materials."
For instance, only 15 kg of active ingredient are extracted per tonne of turmeric that Sami Labs uses every month, to make products. To add to its woes, the biodiversity boards of some states want companies like Sami Labs to share up to 5% of its revenues for using natural resources.
"Although we have not paid anything yet and are in discussions with the board, it only adds to the existing challenge of the non-availability of raw materials," Nair said.
Sami Labs is acquiring a 3,000-acre plot of land near Madurai in Tamil Nadu to cultivate raw materials.
"We have been planning to backward integrate. But finding a large chunk of land in one area was difficult; so, it got delayed by a year," Nair said, adding his company sources most of its raw materials from 15,000 acres of land where farming is done on contract.
Synthetic products are chemically processed and are not extracted from a plant. The company, which sells only to other businesses, wants to start selling synthetically made products such as health supplements this year and expects the new segment to contribute 10% of its revenues from the next financial year.
"We will predominantly be an herbal company. Our existing customers also seek to buy synthetic products from us. Over the next few years, the contribution from synthetic segment could go up significantly," Nair said.
Sami Labs is looking to buy a factory in South India for around Rs.50 crore to make synthetic products. It currently has seven facilities for herbal products.
Sami Labs, which is part of the Sami group engaged in direct selling of formulations and cosmetics, hopes to have revenue of up to Rs.500 crore in two years.