ARIIX And Voluxa Announce Strategic Partnership
July 14, 2015
By Team Business For Home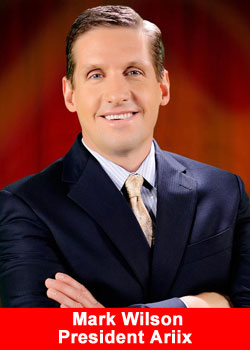 ARIIX, a rapidly expanding international opportunity company, is pleased to welcome Voluxa as the newest company to join its global organization.
Effective immediately, Voluxa Representatives are able to enjoy full access to all of the benefits and privileges associated with operating an independent ARIIX business. This includes the patent-pending ACTIV8 Compensation Plan, ARIIX's exclusive line of stand-alone brands (Nutrifii, Slenderiiz, Puritii, Reviive, and Priime), the industry-first ARIIX Representative Bill of Rights, operations in 12 international markets, and networking opportunities around the globe.
"As one of the fastest growing companies in the industry, merging with ARIIX now makes it even easier for our independent Representatives to realize their dreams," says Sue Pollard, CEO and Founder of Voluxa. "As a business owner, surrounding yourself with great talent is crucial for success. Even though I never originally imagined Voluxa joining forces with another company, after meeting with the ARIIX executives, I realized they are one of the most impressive teams I've met," Pollard continues. "I'm excited to work with the ARIIX team and believe it's the perfect solution for providing our Representatives with unprecedented growth opportunities."
"We are always thrilled when we meet great entrepreneurs like Ms. Pollard and her team of leaders who realize the power of advancement through collaboration and the ARIIX mission of Unleashing the Human Potential for Good," says ARIIX President and Founder Mark Wilson. "The Voluxa team will join forces with families all over the world who are propelling ARIIX to record sales each month, while enjoying the many benefits of an incredible opportunity."
ABOUT ARIIX
ARIIX is an international opportunity company that creates superior, exclusively branded products marketed through independent representatives. To promote healthy living, ARIIX develops toxic-free products through collaboration with world-renowned experts in the health, wellness, and fitness industries. The ARIIX opportunity and products are available in Australia, Canada, Greater China including Hong Kong SAR and Taiwan SAR, Japan, Kazakhstan, Mexico, The Netherlands, Portugal, Russia, Singapore, South Korea, and the United States. For more information please visit www.ariix.com
ABOUT Voluxa
Voluxa is a direct sales company based in Maine, which distributes high quality health and wellness products. Voluxa was founded by CEO Sue Pollard who, for over a decade, has carried out a mission to help people make their financial freedom a reality. Voluxa produces top rated products using high quality delivery systems, including the flagship product, Antiox-7, with seven powerful antioxidants and an amazing flavor. The company also produces SKINNY-NRG, supporting healthy weight loss. Voluxa is constantly searching the market for new offerings and always making sure that their distributor and customer bases remain the focus of their incredible team.