Dubli Adds 400+ New Stores To Its Shopping Malls
July 17, 2015
By Team Business For Home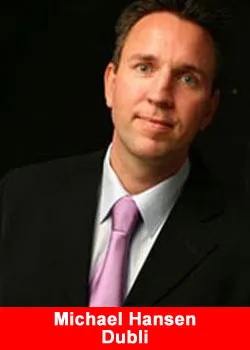 DubLi.com, the leader in global online Cashback shopping, has added 444 new stores to its Shopping Malls in the first six calendar months of 2015, bringing the total number of merchants to more than 5,200.
The addition of these new stores, which includes several leading brands such as Nordstrom Rack, Dropbox, Quicksilver, Lyft, Verizon Wireless and Club Monaco, Hotel.com, Hertz, Avis, British Airways, Stuart Weitzman, Topshop, Staples, GoDaddy, Lenovo and many others, has put DubLi in an even better position to satisfy its growing customer base making DubLi a one-stop online shopping destination.
The importance of DubLi's expanding merchant base is directly related to overall growth in the B2C ecommerce market. According to a recent report by Sucharita Mulpuru of Forrester Research, online retail sales in the US are expected to reach $334 billion in 2015, approximately 10% of all sales in the US.
DubLi experienced growth in its merchant base throughout the world with double digit increases in Canada, Russia, India and Australia. In DubLi's European Shopping Malls, Austria and Denmark increase their merchant bases 17% and 14%, respectively, and Switzerland and the UK grew by 13% and 11%, respectively.
Germany is DubLi's largest European mall with over 900 merchants. A total of 47 new stores have been added to DubLi´s Russian Shopping Mall, an increase of 34%, in the first six calendar months of 2015. The US Shopping Mall added 55 new merchants, bringing the total number of stores to 1921. India added 52 new stores, an increase of 14%. Many other Malls saw a growing merchant base too: Australia has 29 new stores, Canada 20 and the Global Shopping Mall has 23 new online stores available to DubLi customers.
Michael Hansen, Founder of DubLi stated, "These figures speak well to DubLi's position throughout the world as a top Cashback provider. We expect to capture additional market share in all of our strategic markets in line with this continued growth."
About DubLi.com:
DubLi.com is a state-of-the-art online marketplace offering online shopping and Cashback rewards to customers worldwide. DubLi is emerging as a leading ecommerce platform currently serving customers in more than 120 countries. E-shoppers can browse through 21 different categories, which feature international and local brands, entertainment, travel, coupons, discounts and vouchers.
DubLi has adapted its multilingual and multi-regional ecommerce platform to serve 12 international markets in local language and currency to strengthen its global ecommerce presence and encourage sales in its countries of operation. Depending on the market, DubLi.com features the world's most popular brands including Amazon.in, Walmart, Nike, Hotels.com, Zalando, Groupon and Expedia.
Since its founding by Michael Hansen in 2003, DubLi has embraced the multi-channel approach to market its ecommerce platform. DubLi offers entrepreneurs the opportunity to create their own distributor organization by joining the direct sales company, DubLi Network (https://www.dublinetwork.com). The global network of independent distributors generates traffic and the resulting sales to DubLi.com as well as markets a variety of memberships.
DubLi and DubLi Network are headquartered in Fort Lauderdale, Florida.