Fuxion – $200 Million Revenue For 2015
July 4, 2015
By Team Business For Home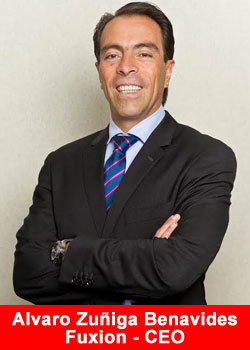 More than 80 guests in total, as well as CEO Álvaro Zúñiga, enjoyed the cultural richness and luxury experience offered by Dubai.
The trip to this magical land was full of unforgettable experiences designed for the Top 30 leaders of FuXion.
Álvaro Zúñiga, FuXion's CEO, spoke to us about the trip and very excited. He said:
"This trip was transformative. We celebrated a major milestone for the company, we are united as a team, and we defined plans and prepare for the next challenge. We will close this year (2015) at $200 million and this prepares us for the $500 million we will celebrate in 2016.

A safari in Africa and Mauritius Islands are our next destinations!

On these trips we prepare ourselves to leave and transform the reality of thousands of families. Today we are in Latin America but soon we will begin our expansion to all of the continents as we advance our promise: True Health."
The FuXion leaders arrived in Rolls Royce automobiles to one of the most exclusive hotels in the world, the Burj al Arab, located just a few short meters from the beaches of the Persian Gulf, where Álvaro Zúñiga recognized them for their hard work.
There were many activities such as visits to markets and bazaars, the Dubai Museum, Sheil Mohammed Center for Cultural Understanding and Jumeirah Mosque.
Smiling and relaxed, Edison Ortiz, Diamond Millionaire and top FuXion earner, told us:
"The trip to Dubai was for me a milestone, a magical moment to celebrate all that we have achieved and what awaits us in the bright future we have ahead. The development style of our company is solid and forceful and now that we have so many successes in Latin America, we are ready to move to new lands and conquer them. It was wonderful to see the leaders who have been trained in this company, working without quitting, shoulder to shoulder, celebrating this historic milestone. I'm ready to take our promise to new territories. True health is our best weapon for the conquest".
They enjoyed some of the most exclusive restaurants in Dubai, such as Al Makan, Lounge 360° and Just Cavalli.
Architectural wonders such as Burj Khalifa, the tallest building in the world and the world's largest mall, Dubai Mall were also experienced.

Full of energy and fresh ideas, Luca Melloni, Diamond Millionaire and FuXion Master Distributor said:
"Dubai was the materialization of success, fulfilled dreams and goals achieved. Because success is achieved gradually sometimes you don't realize where you have reached and when you turn around to see the road, you fully realize the distance travelled and you smile because of the challenges you overcame. You are ready and prepared for new challenges. Leaders of my team were there, along with corporate and our beloved president Álvaro Zúñiga. We had fun together, we united and celebrated that FuXion has made the big leagues. We are going for much more".

In their visit to Abu Dhabi, they visited the Abu Dhabi mosque, the 7-star Emirates Palace, the center of culture and art Manarat Saadiyat, and the Ferrari World Park.

Finally, the FuXion leaders were surprised with a hot air balloon trip, where they could see the dawn and then partake in a wilderness adventure. They enjoyed food and drinks, live Arabic music and finally a toast at sunset.

The planned luxury of this trip was tremendous. However, the best moments were experienced when these amazing leaders came together in friendship and camaraderie to project visions of the future, new challenges, and new destinations. The theme was repeated: Market expansion driven by the soldiers in the field; each leader present as a general; corporate as the strategist and leader; Álvaro Zúñiga, leading the march in the Year of the Conquest.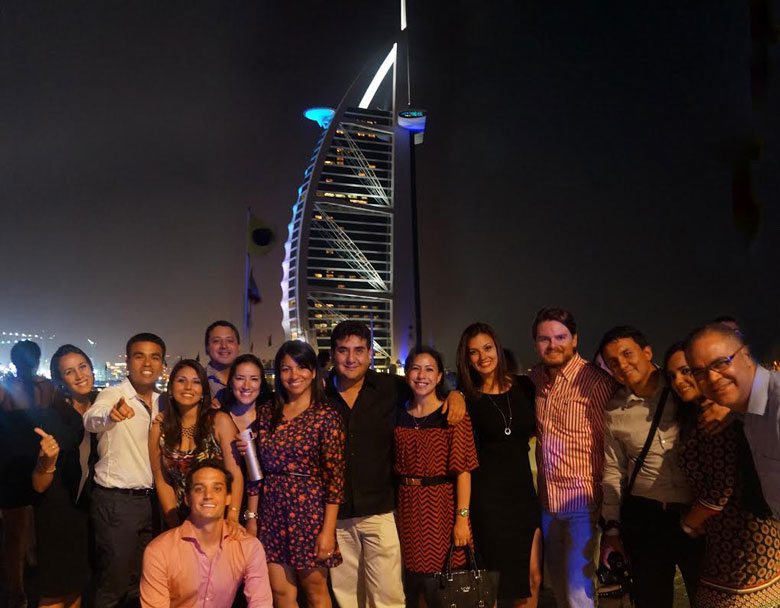 As part of the corporate team and full of expectations, Lina Orellana, Engagement Manager and Regional Manager of North America said:
"Dubai was much more than an exotic destination; it was a communion of people who share a vision and a mission. From the old cultures to the most advanced technology, Dubai served as an analogy to join us all in the same channel. FuXion combines ingredients of ancient traditions with the most advanced biotechnology in a formula of success. The participants on this trip are ready to share it with the world! We are more close and united than ever with our top leadership, and ready for the next challenges of expansion.

Dubai was just an example of the recognition that FuXion has for its entrepreneurs. The nest luxury trip is to the exotic Islands of Mauritius in Africa. After closing 2014 by eclipsing the $100 million sales mark, the goal proposed for 2015 is $200 million. FuXion continues to expand and grow, fulfilling its promise to bring True Health to all families in the world".