OXO Worldwide Acquired By Aroga Holding
July 29, 2015
By Team Business For Home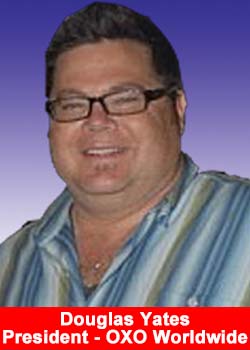 Aroga Holding Corp, securing Aroga's newest Global Google Client, has acquired OXO Worldwide, an International Network Marketing (NWM) company.
OXO Worldwide will be taking advantage of the entire Google Eco System for its distributor base through Aroga's Information Technology (IT) team, saving up to 70% on cost of communications and computing while reducing environmental impact by up to 98%. This is a significant benefit to distributors allowing them to be far more effective and successful using the Google social business platform.
Aroga continues to build on its product suite and partnership base with the acquisition of OXO Worldwide. In November of 2014 Aroga acquired and partnered with Vizzeco/Works Anywhere Inc., a global Google reseller to provide educational products (Schoogle) and services to school boards, rehabilitation clinics, hospitals, manufacturing & retail industries. Aroga's purpose was to utilize the Google eco system and leverage the platform to help maximize the social contributions of people with disabilities.
Aroga has now built a multi-disciplinary offering of products and services that offers great advantages to NWM companies. Due to the potential for ongoing expansion in this industry Aroga has founded Aroga Multi Level Sales Support (MLSS) as a separate division dedicated to matching Google capabilities to the needs of the NWM marketplace. OXO Worldwide is the first company to fully utilize Aroga MLSS services for their rapidly growing network.
Steven E. Smith heads up the leadership team at OXO Worldwide. For the past 27 years Steven has worked, managed and owned his own NWM Company having reached over 2 Million distributors. Recognised by America Inc. Magazine for being the fastest growing office out of over 400 NWM offices, generating more than US$100M in global sales.
The leadership skills, recruiting, sales, training and team building capabilities that Steven and his team (Douglas Yates and Ray Stickles) bring to OXO Worldwide and Aroga MLSS ensure our ultimate success. I am thrilled to be working with Steven and the OXO Worldwide Team stated Grove Bennett, Chairman and CEO of Aroga.

This agreement with Aroga is a synergistic and strategic opportunity for OXO Worldwide, allowing us to work with a well-established market leader with over 28 years history in education, sales, marketing and distribution. It will increase our global customer reach, as the leader in NWM. Combined, we will be the dominant player globally in NWM supporting multiple NWM companies and products ensuring they reach their true potential stated Douglas Yates, President OXO Worldwide.
Other executive appointments included the announcement of Jean Marc Colaianni as Vice President of Operations at Aroga MLSS & International Master Distributor of OXO Worldwide and Minh Ho as Vice President of Sales & Marketing at Aroga MLSS and International Co Master Distributor of OXO Worldwide.