Perfect China MLM Takes 4,000 Distributors To Malaysia
July 8, 2015
By Team Business For Home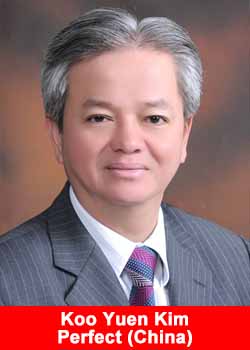 Perfect (China) Co Ltd, a multi-level-marketing company founded by Malaysian businessman Koo Yuen Kim is organizing an incentive trip for 4000 top distributors to the historic coastal city of Penang in Malaysia.
A total of 80 guests arrived on the first flight this morning with 1,120 touching down later in the day.
Another group of 2,010 visitors will be here on July 10, and the rest later on.
Meng Chumai from Henan, China, has travelled to many countries in Asia but counts Malaysia as special.
"I have been with my company for 10 years, but I have always missed the trip here," she said. The 52-year-old said she had heard a lot about Penang, its people and food. I can sense it's going to be a memorable trip," she said shortly after arriving at the Penang International Airport yesterday.
Guo Limau, 35, also from Henan, is also on his first visit to Malaysia.
"Its my first incentive trip to Penang. I'm looking forward to cycling here and visiting the Botanical Gardens. I've heard a lot from my friends who came here last year," he added.
This is the fourth consecutive year they are visiting Penang, but this is the largest batch.
Sunflower Holidays Sdn Bhd executive director Terry Lee, the operator of the tour group, said the visitors from China will be arriving in batches in 40 flights.
"We have prepared more than 120 tour buses to ferry them to various city and beach hotels," he added.
It is learnt that about 7,000 employees of the firm spent about RM322 million over just a week in Anaheim, southern California last May.
Lee said the group is expected to contribute over RM 40 million to Penang's tourism coffers this time.
"Each of them will spend more than RM10,000 on transport, accommodation, meals and ­shopping," he said.