Trévo Expands Fast In Africa
July 2, 2015
By Team Business For Home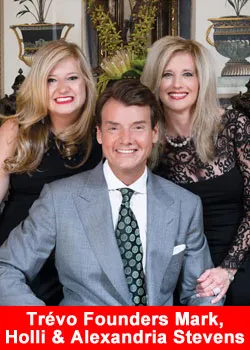 Trévo President and CEO, Mark Stevens, continued his 2015 Extraordinary Lifestyle Tour in the Summer with a week-long, seven-city swing through Nigeria along with stops in Rwanda and the Democratic Republic of Congo for grand opening events.
As has been widely reported, the country of Nigeria has experienced a great deal of turmoil this year due to a fuel crisis, currency depreciation and unrest over presidential elections. While those kinds of outside factors can greatly hamper business, Trévo Nigeria has remained focused and is already in the middle of an explosive rebuilding process.
This is an obvious testament to the strength of the Trévo brand in Nigeria. That rebuild turned into an all-out explosion with the energy and encouragement that Mr. Stevens provided during the Nigeria leg of his tour. Trévo's sales and production in Nigeria are skyrocketing and the field is experiencing rapid expansion on a daily basis.
"This has obviously been a rough year in the country of Nigeria," Stevens said. "We understand that the economy took a hit due to the unrest and turmoil caused by outside factors, but our roots are planted so deep in that country that we are able to come out of these rough patches even stronger. That is very telling of the strength of our brand and our leadership."
Stevens' tour landed him and several of Trévo's top Life and Health Coaches in Warri, Jos, Asaba, Onitsha, Abuja, Port Harcourt, Lagos and Ibadan. These stops included training, seminars, award ceremonies, and so much more. All told, thousands of people came out to see Mr. Stevens and celebrate Trévo Nigeria together.
Upon leaving Nigeria, Stevens flew to Rwanda and the Democratic Republic of Congo for grand opening events, even further testament to Trévo's strength and presence in Africa. People from all over flooded into event halls to celebrate Trévo opening locations in their 15th and 16th countries, a number that will grow to 19 with three new openings set to occur later this month.
About Trévo
Trévo LLC has raised the bar for nutritional supplements with the power of wellness through its proprietary blend of over 174 premium nutraceuticals, including maqui and acai berries, mangosteen, amalaki fruit, gotu kola, ashwagandha and a cornucopia of other fabulous nutraceuticals.
TRÉVO'S Founders are Mark and Holli Stevens who have a proven track record of over 16 years as owners of a successful network marketing company. Mark and Holli have also been on the "other side of the table" as independent representatives, building organizations with tens of thousands of members. This dynamic duo also possess nearly four decades of combined business ownership expertise.
Trévo has developed a new compensation concept that marries a proven compensation plan with new, innovative compensation strategies. For more information please visit: www.trevocorporate.com