Beachbody Launches New Dance Fitness Program
August 8, 2015
By Team Business For Home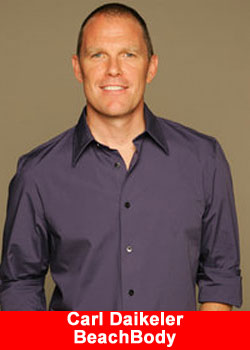 Beachbody has launched CIZE™ – the company's newest dance fitness program developed in conjunction with world-renowned fitness motivator and choreographer, Shaun T.
Based on the choreography in today's hottest music videos, CIZE engages every muscle group to create a full body workout that includes cardio training, core strengthening and toning. With Shaun T breaking down each move, participants learn and improve their dance skills in only 30 days with step-by-step and move-by-move instructions that lead into full dance combinations. People working out to CIZE have so much fun they don't realize the calories they are burning, it truly is the end of exercize.
I created CIZE because I love to dance! I love how I feel when I'm dancing and wanted people to experience that feeling. I believe everybody can dance, plus it's a great way to exercise, have fun and ultimately get results, said Shaun T. In developing CIZE, I went back to my roots as a dancer and choreographer and remembered the fun millions had with Hip Hop Abs and Rockin' Body.
Unlike other dance programs, CIZE is designed for all levels, whether you're a beginner or your skills are more advanced. As each workout builds upon the next, CIZE introduces new dance moves that challenge participants in different ways – all designed to deliver results.
CIZE is exactly what people need right now – a new way to get fit that is so much fun you actually forget you're exercising – you really can dance your way to a new, healthier you, said Carl Daikeler, CEO, Beachbody. And with CIZE now available at home, on the go, online or at a group fitness class in a local gym, Beachbody is once again making it easy for anyone to achieve their personal fitness and weight-loss goals.
Anyone who purchases CIZE can also sign up for Beachbody On Demand, the company's new streaming service that provides access to the largest library of complete fitness programs. Members of Beachbody On Demand can stream their CIZE workouts any time, any where and on any device.