DreamTrips Vacation Club Named Africa's Leading Travel Club
August 15, 2015
By Nicole Dunkley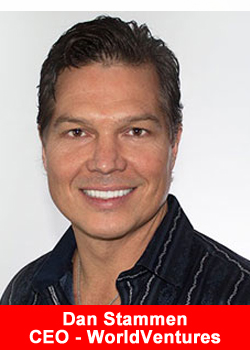 For the second consecutive year, DreamTrips™ Vacation Club was named Africa's Leading Travel Club by one of the world's leading travel and holiday club membership organizations.
DreamTrips was recognized for service and product offerings in the African and Indian Ocean regions within the last year during the World Travel Awards Africa & Indian Ocean Gala.
The recognition took place on June 20 during the gala ceremony in front of hundreds of hospitality industry leaders in Mahé, the largest island of the Seychelles
"This is great news for DreamTrips," said Wayne Nugent, WorldVentures™ co-founder and chief visionary officer. "Our DreamTrips team works relentlessly to curate group vacations to some of the most coveted destinations in the world, while delivering excellent customer service. It's wonderful that our peers and customers chose our product."
DreamTrips was identified for its exceptional product offerings, and went up against nominees including Saint Regis, Carlton, Avis and Air Mauritius.
DreamTrips delivers high-quality, uniquely curated travel and vacation experiences to its vacation club members. Last year, DreamTrips won four regional awards in Africa, Asia, Europe and North America.
About WorldVentures
WorldVentures is the leading international direct seller of club memberships and helps people achieve more fun, freedom and fulfillment. WorldVentures Marketing, LLC is a privately held company based in Plano, Texas, with active Representatives and members in 28 markets and operates in Taiwan through WorldVentures Taiwan Ltd. For more information, please visit www.worldventures.com.