Herbalife Beating Wall Street Odds In 2nd Quarter
August 7, 2015
By Tina Williams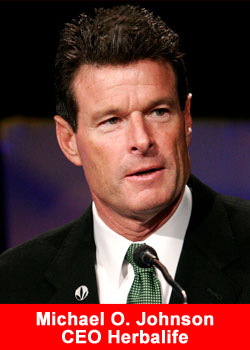 USA Today reports: Shares of Herbalife shot up more than 7% in late trading Wednesday after the energy drink company posted better-than-expected financial results for the second quarter.
Herbalife, which has been waging an ugly battle with billionaire Bill Ackman over the legitimacy of its business, posted profits of $1.24 a share on $1.16 billion in sales.
Sales were down 11% from a year earlier due to unfavorable currency exchange rates in certain markets, the company said. Still, Herbalife shares shot up close to 8% in after-hours trading because Wall Street analysts had expected the company to post earnings of $1.11 a share on revenue of $1.14 billion.
Ackman, founder of hedge fund Pershing Square Capital Management, placed a $1 billion bet on the stock's decline in 2012 on the theory that Herbalife is a pyramid scheme — an allegation the company denies.
Ackman shorted the stock at around $47 a share and came close to breaking even on the trade earlier this year when the stock price had fallen to the low $30s. But Herbalife shares have been on a tear since then despite revelations of a Justice Department probe.
Herbalife also got a boost this year after it emerged that federal investigators were looking into possible market manipulation of Herbalife stock. Ackman later said that federal investigators contacted a consulting firm he hired for his campaign against the company.