Jafra Cosmetics Launches New Products In Indonesia
August 12, 2015
By Team Business For Home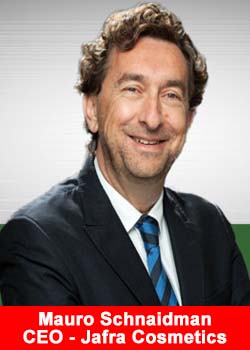 Jafra Cosmetics held a press conference in Indonesia recently to introduce its new product range and a product exhibition themed A Beautiful Skin With Intelligent Skin Care.
CEO of Jafra Cosmetics Indonesia, Mauro Schnaidman who was present at the event said, Indonesia has one of the fastest growing and has a lot of young women, explaining the reason for choosing Indonesia one one of Jafra's target markets.

He explained that Jafra Cosmetics Indonesia, which was established three years ago in the country is not just selling products, but invites Indonesian women to have an independent and productive business with its direct sales program.
The launch event was attended by approximately 1,000 distributors and marked the opening of the product exhibition. All participants were allowed to try all Jafra products for free. A new product range named Advance Dynamics was launched with 16 new products.
The event culminated with the recognition of Ayu Ningrum, an Indonesian housewife who has been averaging a monthly income of Rp 80 million (Approx $5700) as a Jafra distributor. She was awarded a one-time cash prize of Rp 60 million (approx. $4300) at the event.