Javita Introduces New Product Segment, Line — ActiveBlendz™
August 14, 2015
By Tina Williams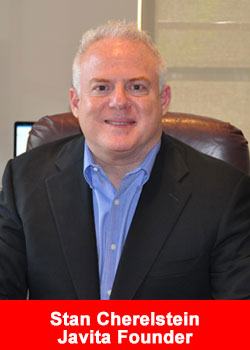 During a conference session at the company's second annual national convention held in Las Vegas, NV, August 6-8, Javita introduced its new product line ActiveBlendz™, which consists of four products infused with natural fruit flavors and herbs designed to transform your daily glass or bottle of water into something more.
The ActiveBlendz line consists of four, natural fruit-infused drink mixes, each having its own refreshing and flavorful taste while targeting a specific health function. Light, refreshing and flavorful, ActiveBlendz™ helps you control your appetite, defend your overall health, enjoy the rush of natural, sustained energy and flex your joints.*
Contrary to popular belief, the real stars of these blends aren't the fruits, but rather the one-of-a-kind herbs infused into each offering. From waist-slimming, appetite control to crash-free, sustained energy to supporting your immune system and better health for your aching joints, you will not be disappointed by some of nature's most powerful herbs and extracts.*
Capitalizing on the growing functional beverage segment, ActiveBlendz gives Javita Members an opportunity to expand its customer potential by targeting a number of growing demographics.
While more than 50 percent of the world's population drinks coffee every day, much of it is consumed before noon. ActiveBlendz gives Javita's consumers an option to continue to receive all the goodness and benefits of Javita's functional beverage options well into the afternoon and evening.
Javita introduces to you ActiveBlendz for an active lifestyle.
ActiveBlendz Control
Pomegranates and concord grapes burst with juicy deliciousness in a refreshing fruit drink mix that helps put you back in control of your weight loss battle.*
ActiveBlendz Rush
One sip is all it will take to fall in love with the added energy and deliciousness in every sip of ActiveBlendz™ Rush. *
ActiveBlendz Flex
Satisfy your tastebuds and discover better mobility with ActiveBlendz Flex.*
ActiveBlendz Defend
ActiveBlendz Defend helps keep you healthy by strengthening your body's natural defenses.*
Developed for the most discriminating palette, Javita combines everything you love most about that cool, refreshing fruit beverage into delicious, conveniently packaged, single servings: no fat, low calorie, natural flavors, no sugar!
* These statements have not been evaluated by the Food and Drug Administration. This product is not intended to diagnose, treat, cure or prevent any disease.
About Javita
Javita, with global headquarters in Boca Raton, Florida, is a company committed to changing the lives of millions of people by bringing together healthy coffee and other beverages with direct selling. Javita offers healthy, unique, great tasting products and an incredible business opportunity that can enhance people's lives – one cup at a time. The company has offices and warehouses in North America, Europe and Asia and does business in more than 30 countries globally. Millions of people already have coffee in their life, Javita gives you coffee for your life.