JM Ocean Avenue Executives, Including CEO, Resign
August 17, 2015
By Tina Williams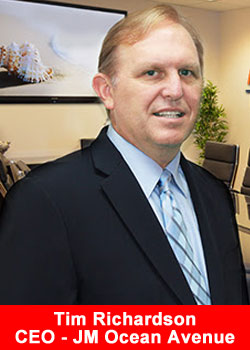 JM Ocean Avenue released the following memo to their field.
Effective from today (July 2015), Mr. Timothy James Richerson, Mr. Frederick Ninow, Mr. Gregory Charles Baum, and Ms. Sung Shaing Chaun resigned from all positions from JM Ocean Avenue and no longer service JM Ocean Avenue, or its branches. Meanwhile, these individuals, any personal or business contacts or represent themselves and have no relationship with JM Ocean Avenue. They are not entitled to take following actions on the behalf of Mr. Joe Zhou, Mr. Jacky Zhang, and JM Ocean Avnue.
1. Signing any agreement or contract relating to JM Ocean Avnue
2. Release or publicize any information relating to JM Ocean Avenue
Please be aware JM Ocean Avenue takes no responsibility for any of their future behaviors. JM Ocean Avenue are greatful for their previous contributions to the company and wish them the very best in the future. Notice hereby given.
About JM Ocean Avenue
JM Ocean Avenue is a joint venture between two multi-national direct sales companies, Ocean Avenue and JM International, creates opportunities for distributors and customers by expanding to 25 new markets in six continents. It offers a broad range of premium products in the nutritional supplement, personal care, and lifestyle categories.
Our mission is to help families create amazing life experiences with the people they love and care about the most.
The Founders of JM Ocean Avenue recognize the value of combining their strengths to create a powerful avenue for sharing the company's core values of strengthening family, contributing to community and, ultimately, benefiting all humanity. They have established a global company that combines strong leadership, proven management practices, financial strength, and an extensive distribution network with a focused commitment to scientific research, product development, and customer support.