Ominto, Inc. Reports 3rd Quarter Fiscal 2015 With A 337% Increase In Revenue
August 17, 2015
By Tina Williams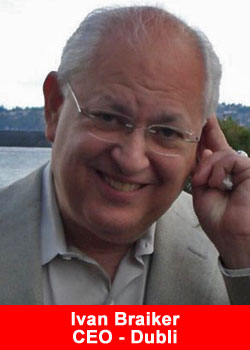 Ominto, Inc. (OTC PINK: OMNT), the global leader in online Cash Back shopping, today reported fiscal 2015 financial results for the three months and nine months ended June 30, 2015.
For the three months ended June 30, 2015, revenues increased approximately 337% to $4.8 million over the $1.1 million reported in the same three month period of 2014. The loss from continuing operations in the three months ended June 30, 2015 and 2014 were approximately $1.3 million and $1.5 million, respectively. At June 30, 2015, the Company had deferred fee revenues of approximately $12.6 million, substantially all of which will be recognized as revenues during fiscal years 2015 and 2016.
For the nine months ended June 30, 2015, revenues were $13.4 million compared to $3.5 million as reported in the same period of fiscal 2014, an increase of approximately 278%. The loss from continuing operations in the first nine months of fiscal 2015 was approximately $4.7 million resulting in a loss per share of $0.01 compared to a loss from continuing operations of $4.6 million in the same period of the prior year or a loss per share of $0.01.
Commenting on today's announcement, Ivan Braiker, President and Chief Executive Officer, stated: We believe our financial performance in both the three and nine month periods and in particular, the sequential revenue growth from the second quarter to the third, are a testament to our strategy and the further adoption of our shopping portals around the world.

We expect that once the new Ominto.com website launches, we will have an even greater ability to drive revenue growth which is attributable to some of the personalization features that will become available. Furthermore, we continuously expand our ability to stack coupons on top of Cash Back, thereby creating a better experience for the end user. This will inherently increase traffic on Ominto.com.
For more information, please visit Ominto's corporate website https://inc.ominto.com.
About Ominto, Inc.
Ominto, Inc. is a global ecommerce leader and pioneer of online Cash Back shopping, delivering value-based shopping and travel deals through its international network of shopping websites and Partner sites. At Ominto.com or at Partner sites powered by Ominto.com, consumers will shop at their favorite stores, save with the best coupons and deals, and earn Cash Back with each purchase.
Ominto.com will feature thousands of brand name stores and industry-leading travel companies from around the world, providing Cash Back savings to consumers in more than 120 countries. Ominto Partner will offer a customized co-branded version of the Ominto.com shopping and travel platform to businesses and non-profits, providing them with a professional, reliable web presence that builds brand loyalty with their members, customers or constituents while earning commission for the organization and Cash Back for shoppers on each transaction.