Tiens Founder To Set Up University In China
August 5, 2015
By Team Business For Home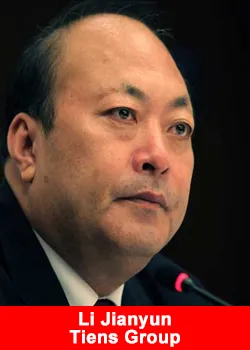 The future university, located in Tianjin, the largest port in northern China, about 150 kilometers from Beijing, will start operating in 2018. The university is reportedly funded by an investment of approximately $1530 million by Li Jinyuan.
The projected Tiens University will be spread over 3.2 square kilometers, with 210 hectares construction area and is designed to accommodate 30,000 students.
The Malo Clinic group from Portugal has been invited to help set up the Faculty of Dentistry at the Tiens University, according to the Paulo Malo, the Group President.
In addition to dentistry, the university will have courses in Traditional Chinese Medicine, communications, biology and agriculture, some of which are being organized in collaboration with US academic institutions, said Paulo Malo, one of the foreign guests who attended the official start of works, mid-July.
Paulo Malo said that he met Li Jinyuan last January in Tianjin, where the Tiens Group has its headquarters, and later saw him in his office in Lisbon.
Paulo Malo has a Degree in dentistry from the University of Lisbon and founded the first clinic in 1995. Twenty years later, his group employs about 3,000 people in nearly thirty countries, one third of which are in Portugal, says the entrepreneur.
The Malo Clinic is the largest center of dental medicine in the world of education. About 3,500 foreign dentists and oral surgeons spend a year at our clinic in Lisbon, he said. In November 2013, Malo Group opened its first clinic in mainland China in Beijing, and since then is now also deployed in Shanghai, Guangzhou and Taiyuan.