Veteran Colombia Entrepreneur Embraces Vemma Vision And Skyrockets To Ambassador
August 24, 2015
By Tina Williams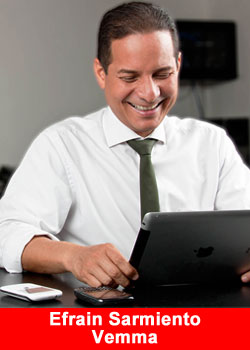 Efrain Sarmiento is a veteran in the affiliate marketing industry. With 18 years of experience, the native Colombian has seen affiliate marketing companies come and go in the country, but none has offered an opportunity or a vision like Vemma.
"People claim they have the smartest people or the best-looking people or the best compensation plan," explains Efrain. "The biggest difference (about Vemma) was meeting Vemma Founder & CEO BK Boreyko. I saw the vision he had, and it was unlike anything I'd ever seen in any other company. He enrolled me in his vision."
The Vision
Since joining Vemma about a year ago, Efrain has set to work building a bigger vision with team members such as Juan Diego Cepeda and Darío Lado, who want to grow the "Latino Revolución Profesional" (#LRP) not only in Colombia, but across Latin America and South America. He's proud of the progress they've made together, but says it's only the beginning.
"It doesn't matter whether you're an upline or downline; everyone is on the same page and everyone is on the same mission," shares Efrain. "I foresee over 120,000 Latinos on our team over the next year and what I see for Hispanics all over the world is something unlike anything anyone has ever seen before."
Most importantly to Efrain, he's seeing a tide turn in Colombian communities.
"I have a lot of young leaders in my business and from a family standpoint, they're no longer considered the typical 18-to-23-year-olds who are partying and wasting away their lives," says Efrain. "They're being considered the most influential family members now and they're truly changing from being typical, social youngsters to being more professional."
Efrain is already seeing the fruits of his labor with dozens of young people building solid part-time incomes that are taking care of their university costs, home expenses, travel and more.*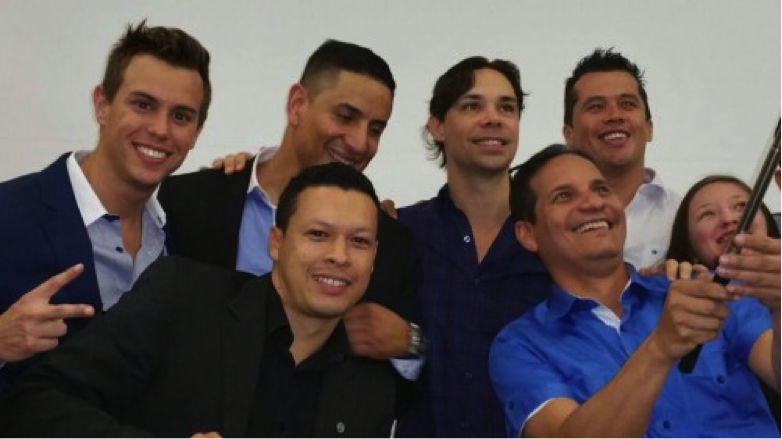 He adds, "They've improved the quality of their lives dramatically."*
Though this is the first time Efrain has had such a burgeoning population of young people on his team, he says it's been one of the best experiences of his life.
"It's a marvelous experience and unlike any other. It's like a new awakening and being born again," Efrain explains. "Every day, it's like a new ingredient, a new spice, a new spark in the business and it only makes you want more of it."
The Future
Now an Ambassador, Efrain says he's satisfied, but knows as he helps more of his team members achieve their own goals, he'll grow closer to achieving his, which is to be a Royal Ambassador by later this fall following a Verve Leadership Academy event in Colombia.
"The Verve Leadership Academy will be the catalyst for growth of the entire team in Colombia," says Efrain. "I have a vision to have more than 150 Diamonds, 30 Platinums, 15 Executives and five Platinums on my team. We're going to achieve that."*
He's grateful for all of the support he continues to receive: from the Vemma Home Office to his leaders, Pinnacle Brian McMullen and Royal Ambassadors David and Debbie Reeder, to Customer Service and everyone in between.
"We're all on the same page and have such a big winning attitude," shares Efrain. "I couldn't stay away from that."
With so much on the horizon, Efrain doesn't downplay exactly what he expects for his future with Vemma.
"I'm here to stay; there is no other company out there for me," he says. "With Vemma, we will truly change lives and create more success stories than ever before. The time has arrived for Colombian families and Latino families all over Latin America to grow and to prosper."
*Results not typical, your results may vary. The success or failure of each individual is dependent on their own efforts.
The Company has generally expected results which can be obtained by visiting www.vemma.com.