Vorwerk Italy Reaches Record 504 Million Euro In 2014
August 3, 2015
By Team Business For Home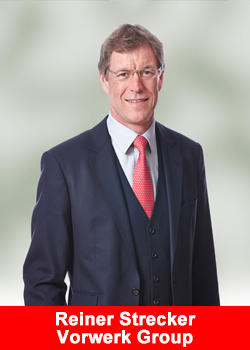 Vorwerk Folletto, the Italian subsidiary of the Vorwerk Group, a leading European direct selling company has announced a turnover of 504 million Euros for 2014, a record number for the fifth consecutive year.
The numbers are up 1.1% compared to 2013 and the company says it's their most successful year yet in Italy.
The Italian market remains the most important for the entire Vorwerk Group , a leading direct selling based in Germany, which has more than 40,000 distributors in 75 countries worldwide and in 2014 generated sales of 2.7 billion euro.
Patrick Barsotti, President of Vorwerk in Italy say about the company's success, We are very pleased with the continued years of success, achieved in a particularly difficult economic environment. This demonstrates the value of our product and the system of promotion based on demonstration at home and on direct contact with customers. I would like to thank in particular all the distibutors carry our products every day and sold 890, 287 units in 2014.They are the bedrock of this enduring success.
The company expects to reach 4,500 distributors in Italy by later this year.
In addition, the company is planning an integrated strategy to bring it closer to the customer with major investments in new channels such as Vorwerk Point and other innovative product lines – the robot vacuum cleaner VR200 and the washer VG100 – intended for new customer segments.