ARIIX Launches Puritii Air Purification System
September 21, 2015
By Team Business For Home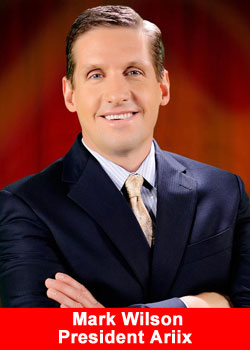 ARIIX, has recently launched the industry-first Puritii Air Purification System and Lifetime Warranty in the US and Canada.
Puritii now offers the most technologically advanced air purifier on the market. The company says, the Puritii Air Purification System cleans air faster and more efficiently than any competitor filter, removing up to 99.99% of pollutants.
Studies repeatedly show that indoor air is oftentimes more polluted than even smoggy outdoor air. This means every single home can benefit from clean air provided by the Puritii Air Purification System, which leads to better sleep, improved concentration, and even less household dusting!
"At ARIIX, we are absolutely committed to bettering peoples' lives," says Puritii Brand Manager Barrett Yates. "Most of the air in our homes is actually more polluted than outdoor air, so we are happy to be able to provide this innovative product to even more families."
Puritii's Lifetime Warranty is the absolute best in the industry. With the purchase of the warranty not only are you covered in case of damage, but ARIIX is also offering a limited time offer of seven years of free replacement filters as an added benefit. These exponential savings mean the system will eventually pay for itself!
"We've never been so confident in such an important product before," said Riley Timmer, ARIIX Founder and COO. "In fact, we believe in it so much, we're offering lifetime coverage so there's never a reason families have to sacrifice their air quality in their homes."
ABOUT ARIIX
ARIIX is an international opportunity company that creates superior, exclusively branded products marketed through independent representatives. To promote healthy living, ARIIX develops toxic-free products through collaboration with world-renowned experts in the health, wellness, and fitness industries. With a devotion to helping others unleash their potential for good, ARIIX provides a global vision, outstanding management experience, driven industry leadership, and a valued partnership that protects its representatives. This partnership is underscored by a patent-pending compensation plan created to give the greatest benefit to the representative. The ARIIX opportunity and brands are available in Australia, Canada, Greater China including Hong Kong SAR and Taiwan SAR, Japan, Kazakhstan, Mexico, The Netherlands, Portugal, Russia, Singapore, South Korea, and the United States. For more information please visit www.ariix.com or phone 1-855-GO-ARIIX.