Long Beach Receives New DreamCourt In Partnership With WorldVentures Foundation
September 29, 2015
By Nicole Dunkley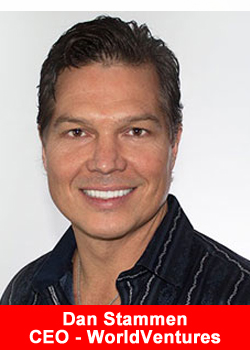 Recently, the California children served by the Boys & Girls Club of Long Beach celebrated optimism with the grand opening of a new DreamCourt™ at the Freeman E. Fairfield/Westside Center.
Through a collaboration among WorldVentures Foundation™ and Nancy Lieberman Charities and Sport Court® children are now able to learn team-building skills and have a safe place to play sports.
Optimistic lifestyle brand Life is Good donated more than $50,000 to build the court, along with actress Leah Remini headlined the grand opening event.
"I'm honored and humbled that Leah Remini and Life is Good are rallying behind this effort," said Nancy Lieberman, Basketball Hall-of-Famer, NBA coach and founder of the Nancy Lieberman Charities. "Together we can bring a renewed sense of vitality and community to children and families in the area."
The building of this court was inspired by a 15-year-old boy who was slain in the area last March. Leah Remini's sister, Nicole Remini, who initiated the project said: "After such a tragedy, we hope this DreamCourt will unite the community and provide a safe place for children to play, away from gangs and violence."
When Life is Good heard about the need for a safe place to play in Long Beach, they stepped up to support the building of the DreamCourt.
"Optimism doesn't ignore what's wrong – it helps you focus on what's right," said John Jacobs, Co-Founder, Life is Good. "We've learned through the years that life isn't easy and life isn't perfect, but life is good. We are committed to giving back and helping to make life good for all kids."
Dan Stammen, the board chair of WorldVentures Foundation, shared his perspectives: "When you consider that 83% of children who come to this facility live below the poverty line and 60% come from single-parent households, a message of optimism is like oxygen. I'm a Boys & Girls Club alumni, and I know together, we can breathe new life into communities like these all over North America."
"Sport Court is extremely pleased to support the WorldVentures Foundation and Nancy Lieberman Charities on this important DreamCourt project that will provide a high-quality Power Game™ surface for safe play at the Boys & Girls Club in Long Beach," said Joe Ure, Sport Court Director of Residential Sales.
About WorldVentures
WorldVentures is the leading international direct seller of vacation club memberships and helps people achieve more fun, freedom and fulfillment by offering DreamTrips Memberships, which include premium vacations at reduced prices. WorldVentures is a privately held company based in Plano, Texas, with active Representatives and members in 28 countries.