Ominto (DubLi) Files S-I Registration For An Offering Of Common Stock And Warrants
September 19, 2015
By Team Business For Home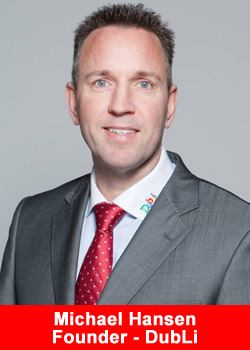 Ominto, Inc. (OTC PINK: OMNT), the global leader in online Cash Back shopping today announced it has filed an S-1 registration statement with the Securities and Exchange Commission relating to a proposed offering of new shares of its common stock and warrants to purchase additional shares of common stock.
The Company has also filed an application to list on NASDAQ Capital Market upon closing of the offering. The NASDAQ listing application is subject to review by NASDAQ and dependent on the Company meeting all of the necessary listing requirements of the NASDAQ Capital Market. Accordingly, there can be no guarantee that the Company's application for listing on the NASDAQ Capital Market will be successful.
The offering will be made only by means of a prospectus filed with the Securities and Exchange Commission (SEC). A copy of the preliminary prospectus relating to the offering is available, for free, on the SEC's website at www.sec.gov.
A registration statement relating to these securities has been filed with the Securities and Exchange Commission, but has not yet become effective. These securities may not be sold nor may offers to buy be accepted prior to the time the registration statement becomes effective.
This press release shall not constitute an offer to sell or a solicitation of an offer to buy nor shall there be any offer or sale of these securities in any state or jurisdiction in which such offer, solicitation or sale would be unlawful prior to registration or qualification under the securities laws of such state or jurisdiction.
For more information, please visit Ominto's corporate website https://inc.ominto.com.
About Ominto, Inc.
Ominto, Inc. is a global ecommerce leader and pioneer of online Cash Back shopping, delivering value-based shopping and travel deals through its international network of shopping websites and Partner sites. At, Ominto.com or at Partner sites powered by Ominto.com, consumers will shop at their favorite stores, save with the best coupons and deals, and earn Cash Back with each purchase.
Ominto.com will feature thousands of brand name stores and industry-leading travel companies from around the world, providing Cash Back savings to consumers in more than 120 countries. Ominto Partner will offer a customized co-branded version of the Ominto.com shopping and travel platform to businesses and non-profits, providing them with a professional, reliable web presence that builds brand loyalty with their members, customers or constituents while earning commission for the organization and Cash Back for shoppers on each transaction.