Pampered Chef Begins Shutting Down Facilities – Closure Is Surprising To Affiliates
September 17, 2015
By Tina Williams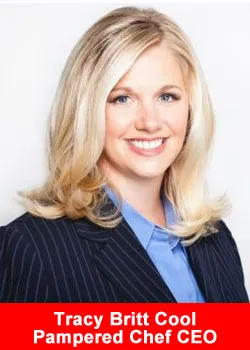 THE UK division of American multi-purpose kitchen tools company Pampered Chef is to close before Christmas, affecting 70 consultants in Northern Ireland.
The surprise news was announced on the company's Facebook page last week, causing shock and devastation to workers and customers according to Portadown woman Karen McConnell, a senior director with the company.
The part-time teacher who has worked with the direct selling company for 12 years, said the news had come without warning and had left consultants in the north reeling.
Pampered Chef has been in Northern Ireland for 16 years and there are currently 70 active Pampered Chef consultants in my team, she said.
The news has been devastating because as well as the chance to earn good money, the work was family-friendly and also very sociable.
Karen, who joined Pampered Chef to work around her young children, now aged 10, 11 and 16, said consultants could earn anything from £200 to £2,000 per month, while the host of a Pampered Chef show – or party – could receive up to £200 worth of utensils.
Many people worked with Pampered Chef as a second job, but for others it was their main source of income, Karen added.
Writing on Facebook, the Pampered Chef UK team stated: We want to share the news that we have made the difficult decision to wind down operations in the United Kingdom, effective 31 December 2015.
We will continue to conduct business as usual during that time and you may continue to place orders through your consultant online or through shows.
Although no reason is given for pulling out of the UK, the latest accounts filed by the company indicate declining sales may have been a factor in the decision.
Sales growth for 2013 dropped by 12.9 per cent while the previous year saw sales dipping by 16.4 per cent.
Company profit for the year ended 31 December 2013 was £211,245 despite turnover decreasing by 12.9 per cent from £12,025,990 to £10,478,425, with gross margins up 65.8 per cent due to price increases.