Take Shape For Life Hosts National Optimal Health Day
September 18, 2015
By Team Business For Home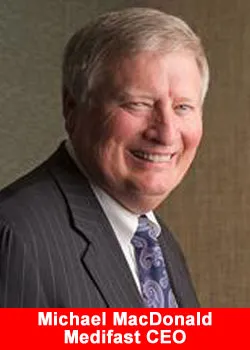 Medifast, Inc. a leading United States manufacturer and provider of clinically proven, weight-loss and healthy living products and programs, announces the third annual National Optimal Health Day presented by its Take Shape For Life division.
National Optimal Health Day promotes Take Shape For Life's mission to offer individuals an opportunity to create sustainable health in all areas of their lives – building a healthy body, developing a healthy mind, and generating healthy finances.
Today, on September 17th, Take Shape For Life Health Coaches across the U.S. sponsored more than 400 events for their community, including healthy happy hours and activity events ranging from walks, yoga in the park, a hike on local trails, and group exercise classes. More than 13,000 people accepted the Optimal Health challenge while participating in today's National Optimal Health Day activities.
We are excited to host our 3rd Annual National Optimal Health Day to engage communities across the U.S. and encourage healthy living habits with a range of unique activities, said Michael MacDonald, Chairman and CEO of Medifast. Our Take Shape For Life Health Coaches change so many lives and we look forward to raising the awareness today about our Optimal Health mission.
In addition to participating in the National Optimal Health Day events, community members nationwide are being challenged to begin their own journey to Optimal Health by incorporating one new healthy habit per day.
By simply making one small change, such as performing one push up or swapping out soda for fruit, healthy habits can be created, said Meg Sheetz, Take Shape For Life CEO. Take Shape For Life is a community of like-minded individuals working toward the common goal of getting America healthy and today is a great day to strengthen this community.
By helping people understand how to focus on healthy nutrition, physical activity, proper sleep, and stress reduction, we can help them discover a path toward Optimal Health, said Dr. Wayne Scott Andersen, co-founder of Take Shape For Life. Small changes can be the first significant steps toward optimal health and performance.