Talk Fusion Anticipates Record-Breaking Dream Getaway
September 30, 2015
By Nicole Dunkley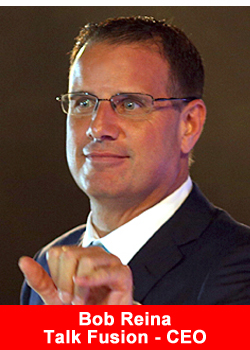 With only 6 weeks left in the qualification period, Talk Fusion is already expecting attendance to break all previous records for their 6th Dream Getaway vacation incentive from December 3-7, 2015.
Talk Fusion rewards qualified Associates from across the globe for their dedicated work and success by sending them on a Dream Getaway, a sensational 5 day, 4 night Hawaiian vacation to the impressive Grand Wailea Resort in Maui. This December they will host another of their world-renowned long weekends of team-building, high motivation, and exclusive reveals against the backdrop of cool breezes, warm Hawaiian sun, and relaxing tropical beaches.
Founder & CEO Bob Reina and VP of Training and Development Allison Roberts recognized an entire stage full of qualified Associates at the fantastically successful HERO event in Indonesia earlier this month. In honor of their Dream Getaway qualification, nearly 100 Indonesian Associates assembled to receive ceremonial Hawaiian leis and colorful, logo-imprinted luggage.
Like those on stage, other Talk Fusion Associates who have experienced an energizing Dream Getaway for themselves all have overflowing excitement and encouragement for those yet to attend.
"Man, it's beautiful. People from all over the world are here with us," said Grand Blue Diamond Ron Wright. "It's first class all the way: first class leadership, first class team members, first class accommodations, and first class experience. I'll see you at the next event."
Grand Blue Diamond Cedric Penn agrees. "Every time I come here I get more excited. The vision gets bigger and brighter every single time. You can't afford NOT to be in Maui, Hawaii in December. It will be a life-changing event; don't miss it. "
Talk Fusion has a long-standing tradition of unveiling new products, enhancements, and media marketing materials during the rousing motivational sessions held at the Grand Wailea hotel on the island of Maui. While no formal presentation announcements have been made, Associates are hoping for something just as exciting as this past summer's first-look at industry exclusive Video Chat Beta.
That's just the kind of event that makes Blue Diamond Leslie Brown's eyes light up. "The best thing about being in Maui is not just the incredible tropical paradise and the weather – it's the people. It's being here with leaders from all over the world, getting to rub shoulders with the Executive Team, and to see inside how things work," she said. "I can't say enough about doing what it takes to qualify and make it here. Once you do the first time, you'll never miss it again."
The Dream Getaway vacation incentive is just one of the many outstanding rewards and recognitions offered through Talk Fusion's Instant Pay Compensation Plan. Associates who reach certain milestone ranks can earn gold and diamond rings, a stunning Rolex watch, and a company-purchased C-class Mercedes-Benz.
Enthusiastic Talk Fusion Associates continue to "Go Diamond" and become eligible for the next Dream Getaway, which takes place December 3-7, 2015. Those who qualify before the November 8 deadline will discover a new adventure filled with motivation, exclusive company reveals, and the opportunity to be mentored by some of network marketing's most successful leaders.
A photo experience of the recent May 2015 trip can be found on the official Talk Fusion Facebook page. Additional information about this luxury incentive is available at TalkFusion.com/dream-getaway.
ABOUT TALK FUSION


A trend-setting industry leader, Talk Fusion has been connecting people around the world since 2007 through cutting-edge video technology for social and business communication. Talk Fusion's innovative video products are marketed person-to-person by independent Associates in more than 140 countries, empowering them to earn the financial freedom to live their dreams.
Founded in 2007 by CEO Bob Reina, Talk Fusion introduced the world's first Instant Pay Compensation Plan. Talk Fusion adheres to the highest ethical business practices and is a member of the prestigious Direct Selling Association (DSA). Reina firmly believes that "with great success comes greater responsibility."
Talk Fusion fosters a strong commitment to giving back to friends, family, communities, and animal charities across the world to produce a positive global change. Learn more at www.TalkFusion.com and "Like" Talk Fusion at www.facebook.com/TalkFusion.
Income Disclaimer:
Any earnings portrayed in any Talk Fusion marketing materials are not necessarily representative of the income, if any, that a Talk Fusion Associate can or will earn through his or her participation in the Talk Fusion Instant Pay Compensation Plan. All references to income, implied or stated, throughout the Talk Fusion Instant Pay Compensation Plan are for illustrative purposes only. These figures should not be considered as guarantees or projections of your actual earnings or profits. Talk Fusion does NOT guarantee any level of income or earnings to any Associate; any representation or guarantee of earnings would be misleading. The purchase of a Talk Fusion Product Package is completely optional and is not required for an Associate to participate in the Talk Fusion Instant Pay Compensation Plan.