Vemma – FTC Hearing Set For September 15
September 2, 2015
By Team Business For Home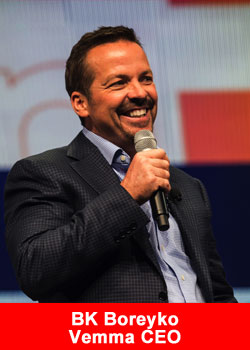 According to a statement BK Boreyko – CEO Vemma made today on his facebook the Vemma – FTC Case will start on September 15. The Vemma website is back on-line, the affiliate back office is not open.
BK Boreyko says:
I wanted to give you a short update. The legal team is in place and you'll be proud of this team as they begin to defend your right to market the finest wellness products on the planet.
A lot has happened in the past week, all without this team and myself being able to stand in front of a judge. Only yesterday were we able to access the home office computers in order for us to produce the data to prepare our defense and prove our innocence.
Because of that, and along with the importance of preparing the best defense possible to help secure a win at this hearing, we have requested a delay. I agree with this decision because we can't properly tell our story to the world with just 3 days to prepare.
Just last week, Vemma was the number 1 trending story on Facebook. Not quite the way I thought we'd get there, but an epic stage has been set for us to defend Vemma, this amazing industry and the millions that count on it along with myself.
So, I ask you all to hold tight until September 15th, it's an all day hearing and I'd like to thank all of you for your prayers are and positive comments. Thank you and through all of this, I continue to give praise to God!
About Vemma
Founded in 2004 by BK Boreyko and his two sisters, Karen and Lauren, Vemma Nutrition Company has become known as one of the premier industry leaders specializing in premium liquid nutrition. Every month, thousands of new customers experience the positive difference of the clinically studied Vemma Formula.
The Vemma brands include the clinically studied Verve® healthy energy drink and Vemma Bod-e, a transformational weight loss line. Vemma is headquartered in Tempe, Arizona, and distributes its products in more than 50 countries through global affiliate marketing. For more information, please visit Vemma.com.