Agel Launches Probiotic For Digestive Health
October 22, 2015
By Team Business For Home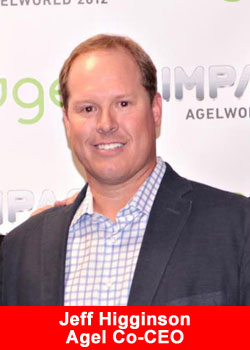 Agel Enterprises has introduced a new probiotic product in gel form that it believes represents an important advance in this category of supplements.
The product is called Agel BIO™ and it delivers probiotic strains through a water-based suspension gel. This is expected to ensure that the benefits of the supplement are delivered more effectively and spread more evenly in the intestine than is the case with probiotic pills or capsules, according to microbiologist Kiran Krishnan, whose company was involved in the development of the product.
Agel BIO is one of the most exciting advances in probiotics that I've seen in my career, said Krishnan. It is designed to maintain a healthy balance of good and bad bacteria within the body, and that in turn promotes proper digestion, absorption of nutrients from food and overall good health and a sense of well-being.
Probiotics are live bacteria and yeasts that many studies have shown are good for human digestive health. They are naturally found in the body. Agel BIO uses two different probiotic strains that work together once absorbed by the body.
One of the keys to a healthy body is having the right balance of good and bad bacteria in the digestive system. Agel BIO is a fantastic product with an amazingly efficient delivery system, because it is in gel form. I believe it represents an important advance in this vital area of good health, said Krishnan.
Agel BIO was introduced at Agel's tenth annual sales convention, in Lyon, France.
Within hours of our introducing the product, our entire initial stock had been sold out, commented Jeff Higginson, Agel's co-CEO. We've been developing cutting edge supplements for ten years, and Agel BIO is a great breakthrough to launch our second decade.