American Economic Institute Awards Morinda With Economic Leadership Award
October 22, 2015
By Team Business For Home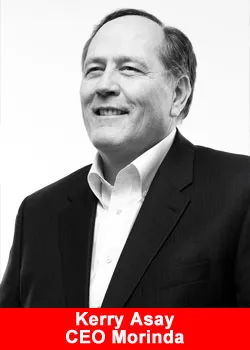 Morinda has been awarded the 2015 Economic Leadership Award by the American Economic Institute.
Each year the Institute conducts business surveys and industry research to identify companies that have achieved measurable success in their local business environment and industry category.
They are recognized as having enhanced the commitment and contribution of businesses through service to their customers and community.
Morinda has consistently demonstrated a high regard for upholding business ethics and company values, a representative from the Institute stated. This recognition marks a significant achievement as an emerging leader within various competitors and is setting benchmarks that the industry should follow.
As Morinda is gearing up to celebrate its 20th year anniversary, representatives of the company think that this award couldn't be more appropriate.
Morinda is heading into its Second Era of Growth, said Shon Whitney, Morinda VP of Marketing. Our Independent Product Consultants are seeing unprecedented sales numbers and incredible success.
About the American Economic Institute
The Institute is a leading authority on researching, evaluating and recognizing companies across a wide spectrum of industries that meet its stringent standards of excellence. It has spearheaded the idea of independent enterprise and entrepreneurial growth allowing businesses of all sizes to be recognized locally and encouraged globally.
Particular emphasis is given to meeting and exceeding industry benchmarks for customer service, product quality and ethical practices. Industry leading standards and practices have been developed and implementation of the same has been pioneered by the dedicated efforts of the business community and commerce leadership.
About Morinda
Founded in 1996, Morinda is a global, research-driven company with a mission to use the power of nature to help people live healthier, longer lives. Cutting-edge technology and extensive research have allowed Morinda to develop an innovative TruAge product line, as well as other natural wellness products that reflect its passion to help people live younger, longer. Morinda is headquartered in Provo, Utah, and has a presence in more than 70 countries worldwide. Learn more at www.morinda.com.