Direct Selling Companies Hit by E-Commerce In India 
October 26, 2015
By Team Business For Home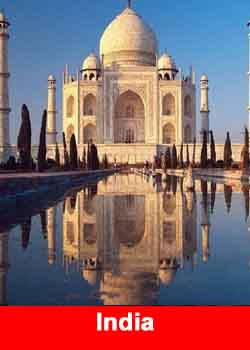 Direct selling companies have taken a direct hit from ecommerce in India. Distributors of Amway, Oriflame and Tupperware in India are selling products online through Flipkart, Snapdeal, eBay and Amazon, disrupting the direct-sales business model.
Even about a year after issuing notices to online marketplaces to halt the sale of their products, direct selling firms have little control over such transactions. While Amway and Tupperware continue to resist the ecommerce onslaught, some others have taken to collaborating with the online marketplaces.
Hindustan Unilever has shut its direct-to-home model, HUL Network. Instead it has relaunched its Aviance beauty products and Ayush remedies on portals such as Amazon. Eureka Forbes, which sells water purifiers and vacuum cleaners, has launched specific models to sell on Flipkart and Snapdeal.
An HUL spokesperson said the company reviewed the business in 2014 and subsequently shifted to an online ordering-and-fulfilment model early this year. In view of the options available in the current market and consumer context, we have strategically decided to leverage the strong equity of the network brands to make them available to a wider set of consumers through ecommerce portals, the spokesperson said.

As a marketplace, we allow sellers with relevant authorisation to sell products on our platform, a Snapdeal spokesperson said. Flipkart declined to comment. Top ecommerce officials said distributors cannot be stopped from selling products on online marketplaces, which have drawn customers in droves with attractive discounts.

Companies have to understand that they can be successful only by following the consumer wherever they go. Technology is shaping marketing and selling, and those turning a blind eye to it will take a hit, said a highly placed official at a leading online portal.

Marzin Shroff, CEO of Eureka Forbes, said it made sense to ride the wave rather than resist it. You cannot stop technology and with consumers going online to buy products, we have launched models specifically for such sites to avoid price wars. At the end of the day, it is a free marketplace and we have to go where the consumers are going, he said.
Shripad Nadkarni, founder director at MarketGate Consulting, said direct selling companies have to accept the growing clout of ecommerce portals among consumers.
When even a product such as general insurance is now being picked up online, why should these products be different when there are several other similar brands being sold online? Today, service and standards have become predictable and human interaction does not hold much value, unlike in the past, he said.
Some direct sellers are still unwilling to accept the reality of these market forces. Chandan Dang, marketing director at Tupperware, said online sellers are disrupting the efforts of its distributors and sales force.

We have written to online retailers explaining the above. Unfortunately, many continue their activities. However, in some cases where they have committed a brand or logo infringement, we have been able to get them to withdraw, said Dang. An Amway spokesperson said the company does not sell its products through ecommerce sites or retail stores. People purchasing Amway products from these channels run the risk of receiving products that could be, among other things, out of date, spoiled, altered or even an imitation, the Amway spokesperson said.
The direct selling industry has also been hurt by a lack of clarity in regulations in India. Its business operations are often mistaken for money-circulation schemes, which has resulted in cases being filed against companies and top officials arrested.