Global Future City To Launch New MLM
October 20, 2015
By Team Business For Home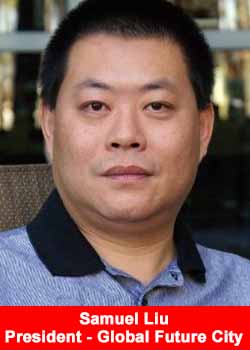 Global Future City Holding Inc. (FTCY) announces its plans to deploy and operate a multi-level marketing program through its wholly owned subsidiary GX Life Global, Inc.
GX-Life Global, the new multi-level marketing company will offer a diverse line of products presently in the following categories: beauty, energy, nutrition, and tea. In the beauty category, GX-Life Global has developed a line of high-end moisturizers, serums, and creams designed to protect the skin and combat the signs of aging. In the energy category, GX-Life Global will offer two uniquely formulated F.I.T.T. Energy® one-ounce energy gel packs and a high antioxidant berry one ounce gel pack that contains the equivalent of 75–110 glasses of resveratrol in a single serving.
In the tea category, GX-Life Global will offer single-serve sachets of Authentea® organic tea extract and Herbalsoul® herbal tea extract, in addition to various tea wares. In the nutrition category, a range of nutraceutical and diet products, including a multivitamin, probiotic, digestive enzyme, joint reliever, detoxifier, calcium supplement, and organic superfood powder will be available.
In addition, GX-Life Global will provide its members with the opportunity to purchase all-inclusive travel packages with first-class air transportation and luxury hotel accommodations. Relatedly, GX-Life Global will offer its members a selection of plastic surgery medical tourism packages that entitle the purchaser to a specified number of hours of invasive and/or non-invasive plastic surgery at an outpatient clinic in Newport Beach, California. GX-Life Global will also provide its members with the opportunity to purchase fine art at a discounted price.
The varying levels of membership in the GX-Life Global business include Standard and VIP as well as various status levels: Gold, Platinum, Diamond and Jade. The membership structure incorporates status and reward point features which can be redeemed in cash or digital securities built on blockchain technology (similar to the Bit-Coin platform) known as G-Coins or can be used to purchase products offered by GX-Life Global. The Company is presently developing fully integrated software to support the issuance and trading of G-Coin digital securities and anticipates a fully operational platform will be deployed by the first quarter of 2016.
Ning Liu, CEO and President of FTCY stated, We are elated to provide a highly competitive compensation program for distributors that will include one of the first ever tradeable digital securities built on block chain technology. We feel the remuneration package for distributors will provide us an economical advantage over our competitors and allow our distributors to benefit from the Company's future potential rapid economic growth.
About Global Future City Holding Inc.
Global Future City Holding Inc. is a holding company focused on implementing an EB-5 immigrant investor program for foreign investors who are interested in acquiring lawful permanent residence in the United States, and the marketing and deployment of its MLM loyalty-based retail program. The Company plans to focus its initial efforts on acquiring qualified investment projects that are aligned with the recently acquired EB-5 Regional Center and launching the MLM program with an impending registered digital currency.