New DSA Study Affirms Personal Product Purchase Acceptable
October 22, 2015
By Team Business For Home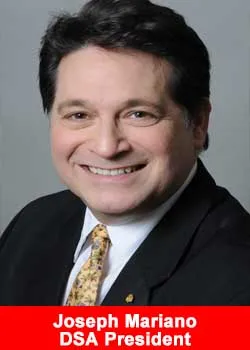 Direct Selling Association (DSA) today released a new economic analysis prepared by NERA Economic Consulting (NERA) that indicates flaws among often-used criteria to distinguish legitimate direct selling businesses from pyramid schemes.
The study disputes an assertion that internal consumption, where direct selling consultants purchase products or services for their own use, is illegitimate or sufficient to indicate a pyramid scheme.
"Everyone agrees that pyramid schemes should be prosecuted to the fullest extent of the law," said Joseph N. Mariano, DSA President. "However, consumers lose when scarlet letters are placed on legitimate companies.

The issue is not whether schemes should be put out of business, but how regulators and the courts determine what constitutes unlawful behavior. The NERA study calls into question a flawed conclusion that a key indicator of a scheme exists when direct selling consultants purchase products for their own use."
A paper published by Drs. Peter Vander Nat and William Keep in the Spring 2002 issue of the Journal of Public Policy & Marketing (vol. 2, no. 1, pp. 139-151) is responsible for perpetuating the incorrect conclusion that consumption by direct selling consultants or distributors is a key indicator of a pyramid scheme.
"You cannot label a legitimate business a pyramid scheme by simply looking at who is purchasing and consuming the products being marketed," said the study's author, Dr. Chetan Sanghvi, Senior Vice President at NERA. "Consumption by consultants is not by itself an indicator of fraud."
Sanghvi continued, "The criteria policymakers use to detect pyramid schemes needs to consider whether or not the products being purchased are actually being consumed, regardless of who ultimately consumes them. It's time we stopped setting off false alarms by asking regulators to make determinations about direct selling companies based simply on inaccurate assessments about internal consumption."
The United States Court of Appeals for the Ninth Circuit also rejected the idea that a company is a pyramid scheme if its consultants purchase and consume products that may also be sold to other consumers. The Court's June 5, 2014 BurnLouge ruling concluded that financial rewards tied to recruiting new consultants or distributors – not the actions of consultants who purchased and consumed their own products – signifies a pyramid scheme.
In addition to being an acceptable business practice, purchasing products for personal use is also not unique to direct selling. Salespeople in every retail business typically have the option to buy products at a discount for themselves, family or friends.
The NERA study also debunks a myth that the turnover rate in direct selling is evidence that individuals have been defrauded. Unlike traditional consumer retail businesses, direct selling is not typically a full-time job or always a long-term commitment. Those who leave the industry may do so because they reached personal goals, decided to raise or care for their families or pursue a different career after graduating from college, for example.
According to the study, the turnover rate of direct sellers in 2012 is in line with the U.S. Bureau of Labor Statistics' turnover estimates for the retail and accommodation and food services industries.
DSA commissioned the NERA research to allow lawmakers, regulators and law enforcement to focus on the critical features of a pyramid scheme – as opposed to whether or not salespeople also happen to be ultimate consumers of products.
For more information on the study, view the NERA report and DSA fact sheet.