Vemma Back In Business In The USA
October 10, 2015
By Team Business For Home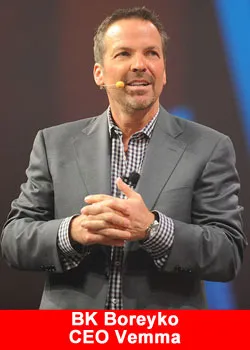 According to an email from CEO and founder BK Boreyko Vemma is back in business in the USA.
Operations in the rest of the world most likely will take longer to start up.
BK Boreyko:
We apoloize for the delays you've experienced and we feel terrible that you've had to go without your favorite Vemma brands for this long. As of today, we're able to process your orders manually over the phone and by fax.
It's like 1995 over here, but the energy and excitement is at an all-time high! I apologize in advance for the hold times; we've got all of the team answering the phones. The first two days of sales have been incredible, it's really a blessing to be able to serve you all again.
You can now go to Vemma.com to access your login to your back office and begin connecting to your customers and Affiliates. Changes with your Auto Delivery orders will not be able to be made until we are connected to our new merchant account.
These are the times I wished I went to school for computer programming. After that, Affiliate websites will be going live over the next few weeks. We thank you for your patience as we work to bring Vemma back to full speed and better than ever! Until then, orders will not be able to be placed online, only through phone or fax.
If I can ask for the Affiliates help, can you please reach out to your customers and team and offer to help them process their orders! You can fax us in your orders or changes at 1-480-927-8901 or call Customer Service at 1-800-577-0777.
This will also be the start of our first-ever Thank You Sale! These savings will automatically be given to your fax and phone orders and even receive the Auto Delivery additional discount if you make it a future Auto Delivery order!
We've attached the price list to show you the savings. This would be the perfect opportunity for you to reach out and have a conversation about these new lower prices with the hopes of reactivating some of your former customers and affiliates.
I could really use your help to spread the word Vemma is back and committed to be a better, more focused Wellness Company.