Youlab Global Experiencing Leadership Growth
October 8, 2015
By Team Business For Home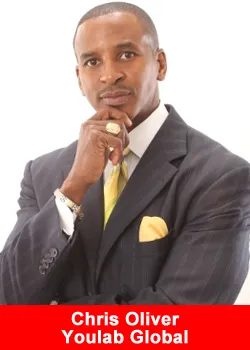 Youlab Global has announced four top leadership advancements in just over two months since Youlab Global's official launch. Aubrey & Merry Bond, RRamon & Tyra Fulcher and Chris Oliver all recently achieved the title of Director, while Demond & Qiana Crump continue to forge the path for Youlab Global's Executive members, achieving the rank of National.
After 35 years as educators in the school system, Aubrey Bond and his wife of 41 years, Merry, have been involved in multi-level marketing since 1977. Struggling financially in the beginning, the Bonds only wanted to be able to buy groceries and other necessities to carry them through the month.
Eventually, they became territory managers for the company they were involved with, and after some time, were able to create financial freedom to allow them to enjoy their passion of educating young minds.
"Merry and I are true believers of this industry," says Bond. "For an individual that wants to create financial freedom for themselves, this is the industry and there is no better time than now and specifically with Youlab Global."
RRamon Fulcher credits life's setbacks on why he's now fulfilling his purpose and sharing with others how to make it through any challenge and still come out victorious, and has applied this personal development to building a new empire with Youlab Global.
"It is the consistent and persistency of speaking positive affirmations and having images of my future success that has made winning a part of my life," he says.
Chris Oliver set the company record for achieving Director status after only one week in the business."Chris has a great work ethic," comments John de Vries, CEO & Founder of Youlab Global.
"His skills as a presenter and trainer have allowed him to achieve some of the top positions in the companies he has been a part of. We look forward to seeing his next achievement with Youlab Global."
Oliver offers his guidance to those just getting started in the industry:
"Become a student of the business to continue to grow and personally develop. Personal development is not just reading the books or listening to mp3s. It really is plugging into a system, a mentor and coach who can walk you through how to become successful in this industry. It has been one of the major items to help me earn millions in this industry and consistently get to the top of companies. Success is not an accident; it takes work, systems and consistent mental growth. Don't wish it to be easier, work on you becoming better."
ABOUT YOULAB GLOBAL:
Youlab Global is an Ageless Living company guided by Vision, Belief, Integrity and Passion. Our products allow you to FEEL the results and work from the Inside Out. We are a social commerce company with products marketed through independent executive members. To learn more, visit https://youlabglobal.com/.