Network Marketing Icon Ken Brailsford Pens Autobiography
October 16, 2015
By Nicole Dunkley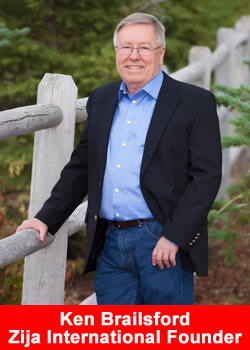 Ken Brailsford's influence in the Network Marketing industry is vast and immeasurable. When he co-founded Nature's Sunshine in 1972, there were only a handful of such companies in the world.
As a young boy growing up in Bakersfield, California, Ken Brailsford never dreamed that he'd one day command a business empire and generate billions of dollars. Known as the "father of herbal encapsulation," he revolutionized the network marketing industry and the way the world looks at health supplements.
From Nature's Sunshine Products, Enrich International, and now Zija International, Ken has ridden the entrepreneurial roller coaster through the good and the bad. At times humorous and at others spiritual, Ken's life story shows what one man can do when his ambitions reflect the will of his Creator and his heart is in the right place. Ken's inspirational autobiography is one of determination, discipline, compassion, and a love of God and all mankind.
New York Times bestselling author and renowned inspirational leader, Dan Clark, wrote the foreword for Ken's book. "This book contains a detailed collection of memories and monumental moments which have led to improved health and wellness, personal and leadership development, financial security and an elevated life of unlimited opportunities to millions of people worldwide.
But most importantly, this book is an insightful look into the mind and motivation that molded this man, and an up close and personal glance at the heart and soul of one of the greatest entrepreneurs of the twenty-first century." Mr. Brailsford emphasizes throughout his book that his life has been led by "the invisible hand of God." In his words: "It cannot be seen, but it can be felt, not so much in one's youth and middle age, but later in life.
When one looks back after decades of experience, both sad and happy, unsuccessful and at times successful, one can look through the eyes of those experiences and see God's footprints in the sand, as it were, leading, protecting, loving, encouraging one along the chosen path that He wants us to follow."
This book will:
Show readers how one man's vision changed an entire industry

Give glimpses of how God's hand has directed Ken's life

Examine life lessons Ken has learned and what he did with them

Identify how to incorporate success principles in your life

Inspire you to achieve your entrepreneurial dreams

Take you up close and personal into the mind of one of the greatest entrepreneurs of the 21st century
Ken Brailsford and his wife, Linda Hughes Brailsford, are the parents of six children, twenty four grandchildren and seven great grandchildren. Ken currently serves as the Chairman of Zija International and has a controlling interest in multiple companies and organizations. Ken and Linda currently make their home in Park City, Utah.
To learn more about Ken or for copies of his book visit www.kenbrailsford.com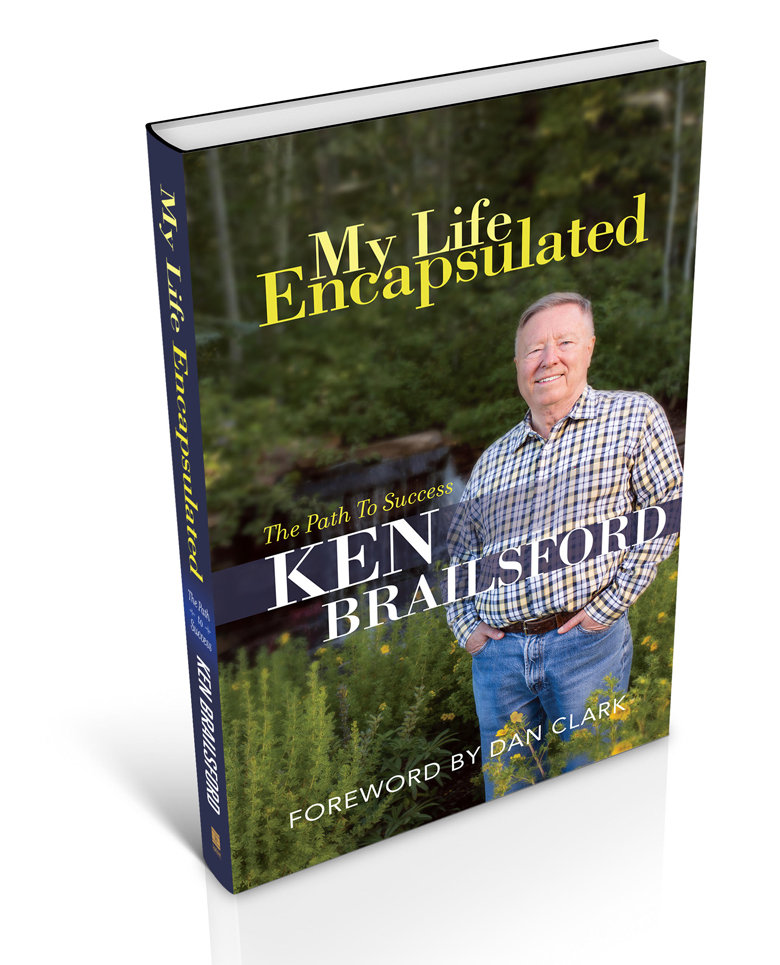 ABOUT ZIJA INTERNATIONAL
Zija International, a privately held and privately funded business founded and led by Kenneth E. Brailsford, develops natural health, wellness, nutrition and fitness products. The company operates in more than 50 countries worldwide.
Zija has seen consistent growth every year since it was founded over 9 years ago and was recently named the "Fastest-Growing Company in Utah" by Utah Business Magazine. It has also been recognized on fastest-growing and top-revenue lists by Inc. Magazine, Direct Selling News, and Utah Valley Magazine, to name a few.
With corporate offices located in Lehi and more than 4 million sq. ft. of state-of-the-art warehouse, shipping and manufacturing facilities located in Utah, United States, Zija International employs more than 200 individuals and has the capacity to grow to more than two billion dollars in annual sales.