Jeunesse Convention #ONEJNS Sells Out To Crowd Of Over 4,000 Independent Distributors
November 23, 2015
By Team Business For Home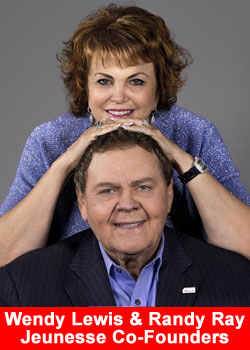 Leading direct selling company, Jeunesse, hosted its annual Americas Convention November 13–15 to a sold-out crowd of over 4,000 independent Distributors.
The event supported the company's North and South American markets, which now extend to 15 countries.
The convention's "One" theme reflected the company's singular focus and mission to come together as one to change people's lives while making Jeunesse a household, world-renowned brand.
The event also marked the company's entry into the $9.8 billion energy drink market with the launch of its Nevo™ product line. The launch included high-energy fanfare and was a highlight of the event.
Enthusiastic Jeunesse Distributors were recognized for their career achievements, honed important business skills and learned the latest best practices by attending the general sessions and hands-on breakout workshops led by top Jeunesse leaders, marketing pros and product experts.
The event kicked off with a special message from company Founders Randy Ray and Wendy Lewis, who shared their inspiring story, followed by Chief Visionary Officer, Scott Lewis, who spoke about the company's impressive growth over the past six years and its exciting vision for the future.
Newly appointed President of North America, Meredith Berkich, Vice President of North America, Katy Holt-Larsen and Vice President of Latin America, Miguel Beas welcomed enthusiastic Jeunesse Distributors from the United States, Canada and Latin America. Berkich, who in 2014 was named one of the Most Influential Women in Direct Selling by Direct Selling News, joined the company in August.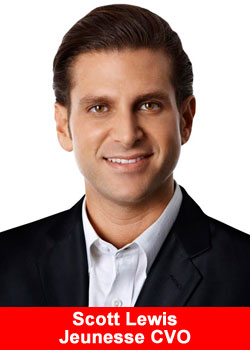 Keynote speaker, John Addison, world-renowned leadership and business expert, shared his "Success Comes by Choice" leadership philosophy along with valuable business insight to help Jeunesse Distributors increase customer retention, strengthen confidence and motivate their teams.
"Our Jeunesse family of Distributors is the heart of this company, and I continue to be impressed with the quality of people that have aligned with our mission and the global movement we call Jeunesse.
The One Convention was an opportunity not only to provide the education and business support that helps our Distributors achieve their goals, but also to provide important recognition for their amazing achievements. The entire event was full of the inspiration, motivation, community and unity that embody our vision of one team, one family, one Jeunesse. This was another epic and memorable event," said CVO Scott Lewis.
Special event appearances included two New York Times Bestselling Authors — national media nutrition and fitness expert and television personality, Mark MacDonald, as well as activist, humanitarian, social entrepreneur and Free The Children Co-founder, Marc Kielburger.
Other highlights of the event included the unveiling of a newly redesigned website, the debut of brand-new packaging for the company's Luminesce™ skin care line, as well as a charity run and fundraising event which raised over $28,000 to support the company's nonprofit foundation, Jeunesse Kids™, and their partnership with Free The Children.
About Jeunesse
Jeunesse is a global direct selling company with 32 fully operational offices and a mission to impact the world by helping people look and feel young, while empowering each other to unleash their potential. The company's skin care and nutritional products are made in the USA exclusively for Jeunesse and make up a comprehensive Youth Enhancement System.
With a multilingual customer service, back office support team, global enrollment system and in-house programming, the company has developed a cutting-edge, global platform that has harnessed the power of technology to share innovative products, training and support in over 100 countries. Jeunesse and the Jeunesse logo are registered trademarks of Jeunesse Global, LLC in the U.S. and/or other countries. For more information, please visit jeunesseglobal.com.