Jeunesse Garners 11 Awards In Prestigious MarCom Competition
November 21, 2015
By Team Business For Home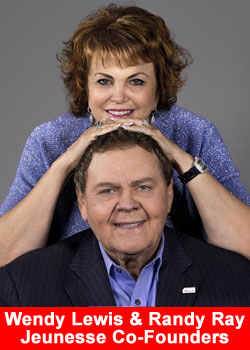 Jeunesse Global is pleased to be among the winners recently announced in the 2015 MarCom Awards competition.
The company garnered 3 Platinum, 4 Gold and 4 Honorable Mention awards for their work in marketing and communications.
The 2015 MarCom awards received over 6,500 entries from the United States, Canada and 15 other countries around the world. Winners were selected from over 200 categories and were judged by the Association of Marketing and Communication Professionals. \Judges are industry professionals who look for companies and individuals whose talent exceeds a high standard of excellence and whose work serves as a benchmark for the industry.
"The Jeunesse family is honored that our marketing and communications efforts have been recognized alongside some of the world's most valuable brands such as Microsoft, IBM and MasterCard.

Providing first-rate and effective communication and marketing tools is an important way we support our independent Distributors around the world and our mission to change people's lives while making Jeunesse a household, world-renowned brand," said Scott Lewis, Jeunesse Chief Visionary Officer.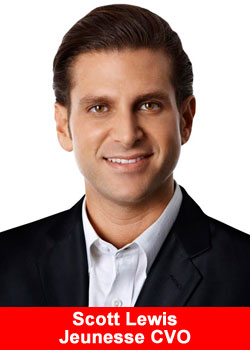 In this year's competition, a select 16% of entries were honored with a Platinum Award, the competition's highest honor, which recognizes excellence in terms of quality, creativity and resourcefulness. Jeunesse was recognized with Platinum Awards for the following:
Jeunesse Tahiti Diamond Discovery Trip Video
Jeunesse EXPO Website
Unite Singapore Jeunesse EXPO Exhibit Branding
Approximately 23% of entries received a Gold Award for exceeding high industry standards. Jeunesse Gold Awards included:
Luminesce™ Packaging Redesign
Luminesce Billboard Unite Singapore Jeunesse EXPO
Unite Singapore Jeunesse EXPO Welcome Booklet
Zen Bodi™ Brochure
Jeunesse received Honorable Mention Awards for four additional projects, including: the Jeunesse Kids™ partnership with Free The Children, Unite Singapore Jeunesse EXPO mobile app, Jeunesse Culture Video, and the Jeunesse University e-blast communication.
Mark Patterson, Jeunesse Chief Marketing Officer, commented, "I am so proud of the Jeunesse in-house marketing and communications teams for their outstanding work and congratulate them for their creativity, professionalism and dedication to upholding the highest industry standards."
A complete list of Platinum and Gold winners can be found on the MarCom Awards website.
About Jeunesse
Jeunesse is a global direct selling company with a mission to impact the world by helping people look and feel young, while empowering each other to unleash their potential. The company's skin care and nutritional products are made in the USA exclusively for Jeunesse and make up a comprehensive Youth Enhancement System.
With a multilingual customer service, back office support team, global enrollment system and in-house programming, the company has developed a cutting-edge, global platform that has harnessed the power of technology to share innovative products, training and support through 32 fully operational offices to markets in over 100 countries.