Cerberus Nears Deal Of $170 Million For Majority Stake In Avon
December 17, 2015
By Nicole Dunkley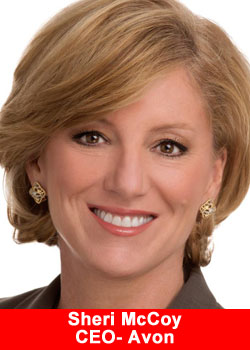 Cerberus Capital Management LP is nearing a deal to buy 80% of Avon Products Inc.'s North American business and take a nearly 17% stake in the famed cosmetics company, according to people familiar with the matter.
The private-equity firm will pay $170 million for the majority stake in Avon's ailing North American business, and an additional $435 million for the stake in the parent, which had a market value of $1.8 billion as of Wednesday's close, the people said. A deal could be announced as soon as Thursday, though it could fall apart at the last minute, the people cautioned.
As part of the agreement, Cerberus will take three seats on Avon's board of directors, and the company will name two new independent directors, the people familiar with the matter said. A new Avon chairman will be designated by Cerberus, and the additions represent a turnover of nearly half of Avon's board.
The cash Cerberus is paying for a stake in Avon will help strengthen the company's balance sheet, one of the people said.
The deal comes as Avon is fending off activist investor Barington Capital Group LP, which is part of a group that disclosed a 3% stake in Avon earlier this month and is calling for the company to cut costs and replace its chief executive, Sherilyn McCoy.
It's not clear how the activists will react to the deal. They have previously indicated they would oppose a deal generally fitting the description of the one that's near.
The Wall Street Journal reported in April that the company was considering strategic alternatives, including a possible sale of the North American business, and in September that Avon was in talks to sell a minority stake to Cerberus or Platinum Equity LLC.
It later reported that Cerberus was closing in on both transactions.
Avon has been beset by difficulties in recent years. Its North American business has been particularly troubled, with sales falling steadily over the past seven years. The business has been more vulnerable to increased online shopping than Avon's operations abroad, in part because some foreign consumers have been slower to embrace the Internet.
World-wide, Avon's revenue declined 19% in the first nine months of 2015 to $5.3 billion, though excluding currency hits it was flat.
Avon got its start in 1886 recruiting women into the workforce as door-to-door sellers of perfume. The company quickly expanded and flourished for generations as American women with more leisure time and money to spend welcomed Avon Ladies into their homes.
Three years ago, Avon turned down an $11 billion offer from rival Coty Inc. and brought in Ms. McCoy to turn the company around. But its results continued to slip as shoppers turned away from the direct sales models and toward the Internet.
Source: Wall Street Journal