Zija Founder Ken Brailsford Executive Producer Of Upcoming Holiday Movie
December 4, 2015
By Team Business For Home International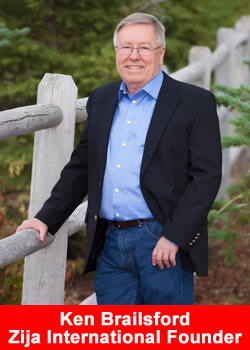 Zija's Founder, Ken Brailsford, is the Executive Producer of an exciting upcoming movie called Christmas Eve, starring Patrick Stewart, Jon Heder, James Roday, Cheryl Hines, Max Casella, Julianna Guill, Shawn King and Gary Cole! Zija products and gear even make an appearance in the movie, which hits theatres on December 4th. Read a short synopsis of the movie below:
"When a power outage traps six different groups of New Yorkers inside elevators on Christmas Eve, they find that laughter, romance, and a little holiday magic will get them through – and change their lives in unexpected ways. A heartless real estate tycoon (Patrick Stewart) clings to life in a precarious construction elevator hundreds of feet off the ground. Unexpected relationships bloom for a musician (Cheryl Hines) stuck with her dysfunctional orchestra mates, as well as an aspiring fashion photographer (James Roday) confined with the introverted paralegal in his apartment building (Julianna Guill). A crass HR manager (Max Casella) trapped with an employee he just fired (Jon Heder) and a cynical doctor (Gary Cole) transporting his terminal patient are forced to reconsider the way they think about others in this all-star ensemble comedy that proves that in a city of eight million, you never know who you might get stuck with."
For more details check out the movie's website HERE!
ABOUT ZIJA INTERNATIONAL
Zija International, a privately held and privately funded business founded by Ken Brailsford and led by Ryan Palmer, develops natural health, wellness, nutrition and fitness products. The company operates in more than 50 countries worldwide.
Zija has seen consistent growth every year since it was founded over 9 years ago and was named the Fastest-Growing Company in Utah by Utah Business Magazine. It has also been recognized on fastest-growing and top-revenue lists by Inc. Magazine, Direct Selling News, and Utah Valley Magazine, to name a few.
With corporate offices located in Lehi and more than 4 million sq. ft. of state-of-the-art warehouse, shipping and manufacturing facilities located in Utah, United States, Zija International employs more than 200 individuals and has the capacity to grow to more than two billion dollars in annual sales.