American Express Features Tupperware
January 20, 2016
By Team Business For Home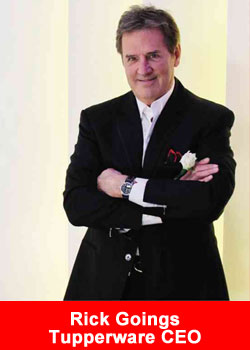 In a 2 minutes Turn around video American Express open features Tupperware.
Tupperware on Expanding Your Customer Base Through Word of Mouth | American Express OPEN Forum
How did Tupperware go from a fledgling startup with a confusing product to a household brand? For the first half of the 20th century, plastics had no place in the kitchen – the material was meant for industrial use.
So when Tupperware debuted the Wonderlier Bowl in 1946, no one understood what it was for. Two years later, all that changed. See how a saleswoman named Brownie Wise developed an early social strategy to expand and educate Tupperware's customer base.
https://www.youtube.com/watch?v=kIVskdnMsEU
About Tupperware
Tupperware Brands Corporation is the leading global marketer of innovative, premium products across multiple brands utilizing a relationship based selling method through an independent sales force of 3.1 million.
Product brands and categories include design-centric preparation, storage and serving solutions for the kitchen and home through the Tupperware brand and beauty and personal care products through the Avroy Shlain, BeautiControl, Fuller Cosmetics, NaturCare, Nutrimetics, and Nuvo brands.