Avon Appoints New General Manager In China
January 9, 2016
By Nicole Dunkley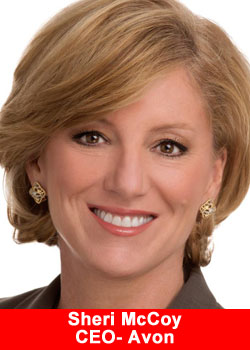 Avon Products Inc, the world's largest direct seller of cosmetics, has appointed a new head of its Chinese operation – its fourth in five years – in the hope of turning around the declining business.
The move comes just days after the company was forced to dismiss rumors that it is exiting the country after a prolonged slump in sales, the result of what experts said was a lack of product innovation.
China has been an important market for us for more than 25 years and we are proud to serve our loyal customers who know and trust the Avon brand, our strong network of beauty boutiques and our market-leading range of products, the company said in a statement on Friday.
The company recently appointed Asson Chang as new general manager in China who will lead the ongoing growth in the China business.
On Dec 31, reacting to reports suggesting the company was contemplating a retreat from China after several of its top officials resigned and revenue fell drastically, the company said that it was making good progress (in China) and that it was confident we have the right strategy to make the business profitable.
According to Friday's statement, Chang has more than five years of general management experience and for the past 20 years has worked in various roles with blue-chip companies such as The L'Oreal Group, multinational consumer goods company Unilever Plc and sports apparel firm Adidas AG.
It also said that Asson has also been involved in turning around businesses.
Chang is joining Avon from Central Marketing Group, a Thailand-based retailer, distributor and manufacturer, where Chang was the China country manager – an operation which enjoyed profitable revenue growth through channel and geographic expansion.
About Avon Products, Inc.
Avon is the company that for more than 125 years has stood for beauty, innovation, optimism and, above all, for women. With nearly $9 billion in annual revenue, Avon products are sold through 6 million active independent Avon Sales Representatives worldwide. Avon products include color cosmetics, skincare, fragrance, and fashion and home, featuring such well-recognized brand names as Avon Color, ANEW, Avon Care, Skin-So-Soft, and Advance Techniques.