Greg Tedrow – Morinda (Tahitian Noni) Achieves $10 Million in Career Earnings
January 5, 2016
By Team Business For Home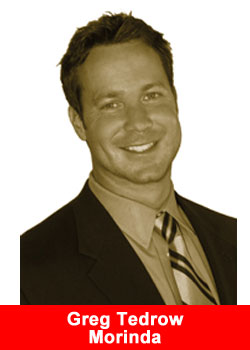 According to a Morinda press release:
As Morinda enters what they are calling the 'Second Era of Growth,' their Independent Product Consultants are seeing the benefits firsthand. Just take a look at Greg Tedrow, Morinda's newest Ten Million Dollar Club member.
Arizona-born Tedrow fell in love with direct sales early in life. A relative introduced him to Morinda almost 18 years ago, when Tedrow immediately signed up to work a few of the then-new Asian markets.
The story of Tahitian Noni is powerful and compelling, Tedrow said of his success.
If you can encourage someone new to try noni consistently for 2 to 3 weeks, the vast majority of people will personally experience the benefits and become long time, loyal enthusiasts.
Tedrow is an example of how pairing hard work with powerful products can reap immeasurable rewards. His experience with Morinda has given him the chance to travel internationally. Just recently, he was able to take his entire family on an all-expenses paid trip to Hawaii through Morinda.
[Morinda] gives me the opportunity to work the job of my dreams, and have the time freedom of my dreams to enjoy life with my family every day, said the father of two.
About Morinda
Founded in 1996, Morinda is a global, research-driven company with a mission to use the power of nature to help people live healthier, longer lives.
Cutting-edge technology and extensive research have allowed Morinda to develop an innovative TruAge product line, as well as other natural wellness products that reflect its passion to help people live younger, longer. Morinda is headquartered in Provo, Utah, and has a presence in more than 70 countries worldwide. Learn more at www.morinda.com.