Primerica Wins Thirteenth Consecutive DALBAR Award
January 4, 2016
By Nicole Dunkley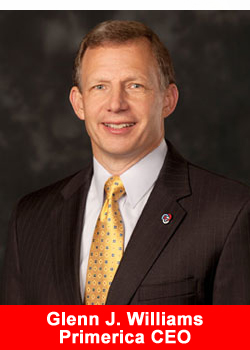 Recently, DALBAR awarded Primerica the 2015 DALBAR Mutual Fund Service Award for exemplary customer service to its mutual funds clients for the thirteenth year in a row.
For nearly three decades, DALBAR has conducted rigorous testing of service delivery and each year identifies those mutual fund firms that were found to be above their peers in service to clients after a full year of comprehensive evaluation.
Having won the DALBAR Mutual Fund Service Award for more than a dozen consecutive years, Primerica understands that when all things are equal, service is a powerful differentiator and creates loyal customers as well as strong advocates, said Kathleen Whalen, Managing Director at DALBAR.
This award recognizes the best of the best in financial services, reflecting great commitment, thought leadership, and acumen.
Gregory Pitts, Primerica's Chief Operating Officer said, Customer service has been a top priority of Primerica for many years. We regularly review and update our servicing processes to ensure that we deliver an excellent client experience.
As part of our strategy to grow Primerica's Investment and Saving Products business, we continue to add new products and look for ways to improve our customer service platform. We are very proud to receive DALBAR's 2015 Mutual Fund Service Award recognizing our ongoing commitment to superior customer service.
About Primerica, Inc.
Primerica, Inc., headquartered in Duluth, GA, is a leading distributor of financial products to middle income households in North America. Primerica representatives educate their Main Street clients about how to better prepare for a more secure financial future by assessing their needs and providing appropriate solutions through term life insurance, which we underwrite, and mutual funds, annuities and other financial products, which we distribute primarily on behalf of third parties. In addition, Primerica provides an entrepreneurial full or part-time business opportunity for individuals seeking to earn income by distributing the company's financial products. We insured more than 4 million lives and have over 2 million client investment accounts at December 31, 2014. Primerica stock is included in the S&P MidCap 400 and the Russell 2000 stock indices and is traded on The New York Stock Exchange under the symbol "PRI".