ViSalus Launches Vi-Shape Superfood Shake
January 23, 2016
By Team Business For Home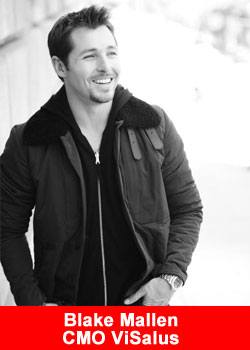 Built on a decade of science and a heritage of over 3 million health transformations, ViSalus launched into 2016 by debuting its first premium superfood product, Vi-Shape® Superfood Shake.
This vegan, kosher, lactose-free* and gluten-free Vi-Shape Superfood Shake formula combines hand-selected superfood ingredients for densely-packed nutrition and superior health benefits.
This complete meal replacement is packed with 17g of plant-based proteins enhanced with probiotics, prebiotics, digestive enzymes, all 9 essential amino acids, 25 vitamins and minerals, omegas, and an excellent source of fiber.
With nearly nine in 10 Americans interested in learning more about foods that have health benefits beyond basic nutrition1, ViSalus developed its first plant-based protein shake that is non-GMO, with no artificial colors, flavors, sweeteners, preservatives, trans fats, cholesterol, wheat, or soy – Perfect not just for those with personal diet preferences, but for anyone seeking the best in total body nutrition.
"Vi customers know plant-based proteins and fiber are good for them, so we went above and beyond to create our first 'superfood' meal to deliver these benefits with superior ingredients, plus more," said Blake Mallen, ViSalus Co-Founder and President.
"I am proud to bring this product to market. The Vi-Shape Superfood Shake has the nutrients of a well-balanced meal and tastes delicious. It really is the perfect meal… in every glass!"
Superfoods consist of three main components—antioxidants, nutrients and fiber. Antioxidants help protect the body by supporting a healthy immune system, muscles, bones and skin. Nutrients in most superfoods supply key vitamins and minerals shown to be lacking in many American's diets. Fiber aids digestion, improves the absorption of needed nutrients and increases a feeling of "fullness."
"We're providing better meal options using better ingredients with the Vi community in mind – so reaching their weight loss or fitness Challenge goals is not only simpler but smarter," said Mallen.
*When used with dairy-free milk.
About ViSalus
ViSalus is a healthy lifestyle company committed to transforming life, health and prosperity around the world by creating meaningful connections, supporting physical transformations, and promoting entrepreneurial freedom. Through its flagship program, The Challenge, ViSalus has developed a leading platform for achieving weight-loss, health and fitness results.
With NEON Energy Drink®, Vi is quickly revolutionizing the booming energy drink market with a top-shelf option that fits into Vi's healthy lifestyle. Founded in 2005, ViSalus develops innovative weight-management products, functional foods, energy drinks and nutritional supplements that it markets and sells direct-to-consumers through an international sales force of independent Promoters.
ViSalus offers its products in North America under the ViSalus® brand and in Europe under the Vi™ brand. ViSalus is headquartered in Troy, Michigan, with offices in Los Angeles and throughout Europe. For more information about ViSalus, please visit Vi.com and follow the Vi-Community on Facebook (Facebook.com/Vi), Instagram and Twitter (@ViSalus).